The Canadian Brownfields Network (CBN) and Actual Media Inc. will celebrate the finalists for the 2016 Brownie Awards at a gala event held at the Delta Hotel in Toronto this week.
The 2016 Brownie Awards continue a long tradition of providing recognition of the builders, innovators, and visionaries who are dedicated to the rehabilitation of brownfield sites across Canada the country. Founded in 2001 by the Canadian Urban Institute, the Brownie Awards recognize the innovative efforts of these professionals to turn around sites that were once contaminated, under-utilized and undeveloped into productive residential and commercial projects that contribute to the growth of healthy communities across Canada.
Twenty-two projects have been named as finalists in six categories. There is also a special award that recognizes an outstanding individual in the industry as Brownfielder of the Year.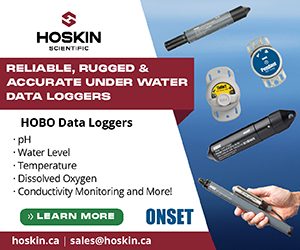 The winner of the 2016 Brownfielder of the Year was awarded to Nathan Richard of the City of Kingston. Richard is the project manager for brownfields for the City of Kingston—a role he has held since September of 2012. Richard is responsible for the restoration works of both the Belle Park Project and the Emma Martin Park Project. As part of the Belle Park Project, the city planted hybrid poplars on a former landfill site, creating a new multi-use recreations space, to reduce leachate seepage into the river. The project was heralded for its cost-effective means of capturing reducing leachate seepage into the river, thus reducing the city's reliance on pump and treat systems.
The 2016 Brownie Awards will be held at the Delta Toronto Hotel on Tuesday, November 29th, 2016. Visit www.brownieawards.ca for more information.
The 2016 finalists are as follows:
Category 1:  REPROGRAM – Legislation, Policy and Program Initiatives
Brownfield Redevelopment Program Policy/Grant, Town of Mayerthorpe, Alberta
Excess Soils Model By-law, Ontario Soil Regulation Task Force, Ontario
Guidelines for Development of Contaminated or Potentially Contaminated Sites, City of Guelph, Ontario
Kingston Failed Tax Sale Redevelopments, City of Kingston, Ontario
Category 2:  REMEDIATE – Sustainable Remediation and Technological Innovation
Atlas Landfill Remediation, Welland, Ontario
Brantford's Sydenham Pearl Brownfield Remediation and Urban Renewal, Brantford, Ontario
Lac-Mégantic Remediation, Lac-Mégantic, Québec
Lehigh Cement Contaminated Soil Reclamation/Reuse, Edmonton, Alberta
Use of Phytoremediation to Rehabilitate Former Industrial Sites, Eastern Montréal, Québec
Category 3:  REINVEST – Financing, Risk Management and Partnerships
Centre Suites on 3rd Avenue, Owen Sound, Ontario
Atlas Landfill Remediation, Welland, Ontario
Category 4:  REBUILD – Redevelopment at the Local, Site Scale
New Eva's Phoenix, Toronto, Ontario
St. Michael's Hospital Redevelopment, Toronto, Ontario
Orillia Recreation Facility, Orillia, Ontario
Category 5:  RENEW – Redevelopment at the Community Scale
Inspiration Lakeview, Mississauga, Ontario
ION: Light Rail Transit in Waterloo Region, Region of Waterloo, Ontario
The Barrel Yards, Waterloo, Ontario
The Metalworks, Guelph, Ontario
Zibi – Ottawa-Gatineau, Ottawa, Ontario and Gatineau, Québec
Category 6:  REACH OUT – Communication, Marketing and Public Engagement
Inspiration Port Credit, Mississauga, Ontario
John Hart Generating Station Replacement, Campbell River, British Columbia
Leadership in Brownfields Renewal, Federation of Canadian Municipalities, Ottawa, Ontario
Category 7:  Brownfielder of the Year
Nathan Richard, City of Kingston
In the November/December issue of Water Canada, writer Saul Chernos describes new and emerging technologies designed to remediate contamination on-site to protect groundwater resources. To read about these emerging technologies, click here.