Somewhere around the first Earth Day on April 22, 1970 a bunch of hippies said, "hey man, we should use less stuff, share what we have, and turn our old things into new stuff." Six years later in 1976, the United States of America Congress passed the Resource Conservation and Recovery Act and "Reduce, Reuse, Recycle" was solidified as a common phrase.
These days in the water sector, all three Rs are incredibly important. The last R for recycle is the big focus in the packaged water business, what to do with the hundreds of millions of plastic bottles produced, shipped and discarded every year. Reuse is a hot topic across the globe, recognized as one of the easiest ways to develop water resources for people and businesses. Whether "used water" is turned into feedwater for industry or all the way back to drinking water, the subject has the attention of people globally. Conferences in Spain, Austin, Thailand and other places bring forward conversations, research, products, and services to tackle the challenges of water reuse.
But what is happening with the first R— arguably the most productive one for keeping water available for the planet's inhabitants (people, animals, and plants)? Reducing water demand and consumption is done through conservation programs in almost every region of the world. Many campaigns are very effective, for example, Cape Town pushed the widely publicized Day Zero out by a year by restricting water use and educating people how to conserve. Decreasing water use not only extends the life of limited sources but also delays or eliminates the need for water system expansion even as population and urbanization increase.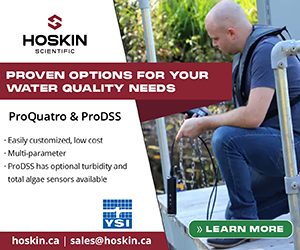 There are a couple of major issues with conservation that present challenges to water suppliers. The most significant one becomes clear when one thinks about it from the utility point of view.
When customers reduce water use, utilities lose money because they cannot cover their fixed costs, which for most utilities are the majority of total costs.
We now have the common situation where water bills rise even as use decreases. That sometimes leads to confused and angry customers. The existing water treatment and distribution infrastructure need to be maintained and upgraded while revenue decreases due to the successful conservation programs. Without proper care and spending, the pipes and equipment deteriorate and can fail. Water quality and quantity are negatively affected and customer confidence drops.
To rebuild trust and appreciation for the cost and complexity of water supply, many municipal utilities rely on the same tools they used to make conservation happen: marketing, promotional, education and outreach programs. Connecting with customers across the spectrum from residential families to retailers to industry is difficult, time-consuming and expensive but crucial.
Of the many programs and campaigns developed, the blueW program is one of the simplest and most effective. It is a collaborative promotion of a national tap water refilling network in more than 55 municipalities with over 27,000 participating locations and growing. The blueW motto is: "Wherever you are in the world, you won't have to pay for a drink of water when you are thirsty."

The blueW.org is a unique community-based program dedicated to promoting municipal tap water as a healthy, easily accessible alternative to purchasing bottled drinks. It provides mapped details on where to find clean, free, public and commercial sources to fill a reusable bottle without compelling you to make additional purchases. From the street, it is just a blueW decal in participating shop and restaurant windows. But behind the decal are:
Eager retailers, happy to engage with thirsty people on-the-go
Hard-working, municipal and utility workers in the water, waste and health departments
Constantly evolving and expanding database/network of free refill locations
A method for water suppliers to reach and connect with users and consumers.
In the face of rising costs and dropping consumption, does it make sense to promote drinking tap water? Absolutely yes; thousands of health care workers, teachers, environmentalists and people from all sectors know that drinking tap water is an easy way to reduce obesity, eliminate plastics and save money.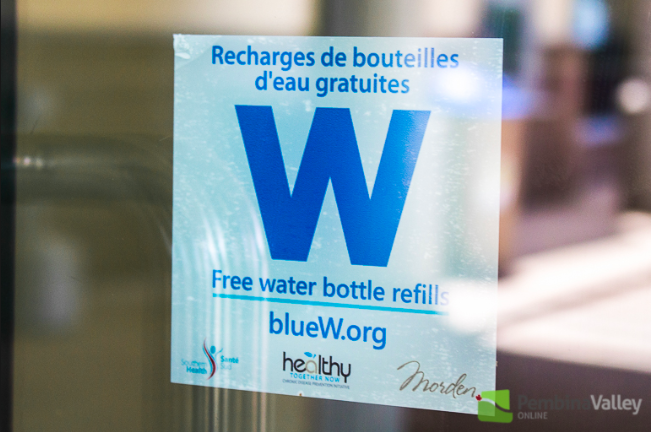 High-quality water is already delivered safely and cost-effectively to millions of taps and blueW helps users get access. Cheaper by two orders of magnitude than new public fountains, using these private taps in retail shops and restaurants is hugely beneficial to everybody.
But what about those three Rs? Reduce plastics and waste by Reusing water bottles that can be Recycled. The planet and everything on it wins!
Reduce water use as packaged water requires about three times as much water to produce, transport, clean, fill, and distribute as tap water. Reduce energy and pollution as packaged water requires up to 2,000 times as much energy per litre delivered. Reduce resistance to water rate increases by connecting with customers at the street level, demonstrating great value and availability of the product.
Drinking more tap water in refillable bottles and letting less go down the drain are the best ways to reduce, reuse, and recycle.