Some older Canadian homes still have lead water pipes, posing an important and complex public health challenge. About one per cent of water service lines in Edmonton, most of which were built before 1960, are still lead on the utility's side. At that time, lead was an option available to homebuilders for water lines. Today, the preferred materials are copper and plastic.
One of EPCOR's top priorities is to protect the health of people in more than 80 communities in Western Canada where we provide water and wastewater services. Since 2008, EPCOR has been proactively addressing lead concerns through engaging in research, educating customers and replacing lead service lines. So, when Health Canada solicited feedback on an update to its guideline on lead in drinking water, EPCOR got involved.
Health Canada's 2017 Consultation on Lead in Drinking Water proposed a couple of significant changes: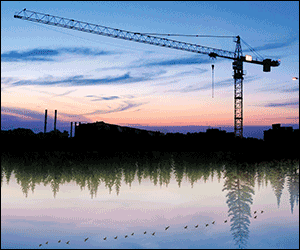 lowering the maximum acceptable concentration (MAC) for lead in drinking water from 0.010 mg/L to 0.005 mg/L; and
applying the proposed MAC to water samples taken at the tap.
"At the tap" is important, because when drinking water leaves a treatment plant, it typically contains no measurable level of lead. Lead at the tap in the home comes mainly from lead service lines. Plumbing components on the customer's side can also contribute—in some cases significantly. Currently in Canada, lead is regulated as it leaves the treatment plant or within the distribution system, not at the tap, so a shift in point of compliance would introduce major challenges for utilities who may have limited or no access to the customer's side of the infrastructure. It's difficult for a utility to ensure the quality of water that has passed through a customer's private plumbing.
Opportunity for utility leadership
Today, EPCOR's Lead Management Program aligns with Health Canada's Risk Management Strategy for Lead, which seeks to reduce exposure as much as possible. We also partner with Alberta Health Services to help field questions related to lead. As part of our comprehensive program, we:
send annual letters to homes where the utility's portion of the service line is lead;
offer complimentary water sampling to test lead levels at the tap;
offer free one-time, point-of-use filters certified to remove lead;
educate customers and provide advice on maintaining good water quality; and
replace the utility's portion of lead service lines.
We prioritize lead service line replacements for homes with young children and pregnant women, and for homeowners who replace their portion of the line. Replacing only one section is not as effective in reducing lead levels at the tap and may result in temporarily increased lead levels.
EPCOR notifies customers with lead service lines when we have planned construction in their area, as ground disturbance can release lead scale and temporarily increase lead levels at the tap.
Lessons learned
Lead communications
A barrier to full lead service line replacements is homeowner reluctance to invest in replacing their portion of the line. It's not uncommon for property owners to be surprised they own a portion of buried lead pipe. Many Edmonton neighborhoods with lead service lines have high populations of renters. The success of our Lead Management Program is dependent on customers (property owners and residents) being aware of their lead service lines and knowing what it means for them. Currently, we communicate with customers about their lead services lines, potential health concerns, steps they can take and how EPCOR can help, and we continue to look for opportunities to raise awareness and help the public make informed decisions about replacing lead lines and buying or selling homes with lead lines.
The legacy of lead
EPCOR and many other utilities continue to address lead at the tap despite uncertainties about the proposed guideline and when it could take effect. We are exploring options, including homeowner incentive programs to replace lead lines. We are also improving how we manage historical records, so we can more accurately identify customers with lead service lines. In 2015, we started a city-wide random daytime sampling program to better understand lead at the tap from all potential sources. We are also considering corrosion control strategies (e.g. addition of a corrosion inhibitor at our treatment plants) but are mindful of the impacts this could have on our customers, wastewater treatment operations and environment.
The challenge moving forward for the industry
Lead in drinking water is an important public health issue, and Health Canada's new guideline has the potential to enhance public health protection.
Once Health Canada introduces the new guideline, provinces and territories would then determine how and when they would apply it. Generally, water utilities would have a challenge complying immediately with the introduction of a new MAC and at-the-tap sampling requirement. A successful introduction of this new guideline should consider a phased rollout to allow water utilities across the country time to comply, while also getting customers the right tools and information they need to limit lead in their households immediately.