In May 2000, the E. coli water crisis in Walkerton, Ontario and the cryptosporidiosis outbreak in the spring of 2001 in North Battleford, Saskatchewan became turning points for water governance in Canada.
Provincial governments across the country moved quickly to introduce new water laws, and did so without much debate. In the wake of the Walkerton Inquiry and in response to Justice O'Connor's two-volume report, the Ontario government introduced the Safe Drinking Water Act and the Clean Water Act, 2006 (CWA).
The introduction of the CWA focused on a participatory model to water source protection planning and recognized First Nations, municipal, industrial, agricultural, environmental, health, and general public representatives as holding a seat on water source protection committees (O. Reg. 288/07).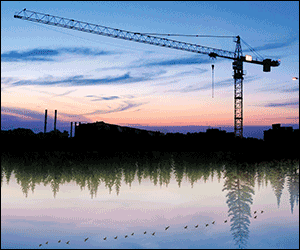 This localized, stakeholder and consensus-building approach to developing a water plan was considered forward thinking. Ontario was deemed to be a leader in water governance, and the CWA was regarded as a gold standard in legislative reform. In most provinces, this participatory and localized model of water governance is now the dominant model.
In his report, Justice O'Connor stressed that local water management planning had to include input from the general public. In his view, it was important to provide members direct participation to the planning process because it was Ontario's communities that would be most directly affected by all water committee decisions.
Justice O'Connor's recommendation was based on the fact that seven residents of Walkerton had paid the ultimate price for the water governance failure on that Victoria Day weekend. An additional 2,300 community members of a town of 5,000 residents had become seriously ill after unknowingly drinking tap water contaminated with the deadly bacteria E. coli (Escherichia coli O157:H7).
Justice O'Connor intended that these seven deaths be a constant reminder of the need for input from local communities when it comes to water governance. This tragedy is the reason we need to question whether the CWA is responsive to contemporary water source protection challenges that go beyond the original 21 drinking water threats included in the legislation.
Is the CWA addressing contemporary challenges?
During the first stage of Ontario's water planning from 2007 to 2015, it became evident that the process was not being responsive to local citizens who were concerned about the safety of their drinking water sources.
As part of my doctoral research, I attended water planning committee meetings in the Lake Erie Source Protection Region. At that time, this water committee, called the Lake Erie Region Water Source Protection Committee, was unable to effectively address the primary concern being raised by local citizens about the potential contamination of drinking water sources from aggregate extraction activities.
This included the Wellington Water Watchers—a group of citizens—in Guelph, who brought forward their concerns with city officials to the committee relating to the extraction activities at a Dolime Quarry. The committee also heard from the Concerned Citizens of Brant, who were worried that their drinking water source would be at risk of contamination because of planned aggregate extraction activities in the area of Paris, Ontario.
Both of these groups requested that the committee seek approval under the CWA to add aggregate extraction to the legislatively prescribed list of drinking water threats. Under the CWA, a water source protection committee can request permission from the Minister to add an additional threat to those listed under regulation O. Reg. 287/07.
After numerous presentations to the committee, including an advocacy campaign by a general public representative on the committee, these citizens were denied their request to add aggregate extraction to the region's list of threats. This example illustrates a participatory governance practice that went against Justice O'Connor's local planning recommendation, and where citizens were left frustrated at not being able to protect their local water source.
As Ontario moves into the second water planning cycle, it is time to ask if this regulatory approach has truly been protective of water sources for all Ontario residents. The simple answer is: NO! Even though the legislative purpose of CWA is "to protect existing and future sources of drinking water," there is no certainty that these sources will be protected for all Ontarians.
More recently, another example has been raised as to why water sources may not be well protected. In December 2019, Richard Lindgren and Theresa McClenaghan of the Canadian Environmental Law Association (CELA) submitted an application under Ontario's Environmental Bill of Rights that called for the review and reform of the CWA. They correctly pointed out that the current CWA is limited to municipal drinking water systems, and only to water services served by municipal wells and surface water intakes.
Lindgren and McClenaghan argue that existing and future ground water and surface water sources that supply non-municipal drinking water systems should be protected as well. They advocated for an urgent review of these facilities that serve vulnerable populations such as First Nations, the elderly, and children including residents supplied by private well-clusters.
Their application highlighted that these vulnerable residents may be at risk of contamination because the facilities or their homes are served by a non-municipal drinking water service not protected under CWA. Their application also pointed out that under the CWA only three bands within 133 First Nation communities receive protection.
In part, this limited protection is because the legislation generally extends to those three First Nations, and only to local communities that fall within a source protection region covered by a conservation authority. The CELA application highlighted how water insecurity and drinking water threats continue to exist for many Ontario residents and calls into question whether another Walkerton could happen under the current CWA.
As currently drafted, the CWA is not responsive to contemporary and future water challenges—as demonstrated by the citizen extraction campaigns and by CELA's concerns. In order to be forward thinking, the Ministry of the Environment, Conservation and Parks must ask some tough questions in this second phase of water planning. In addition to the concerns stated above, two other critical process and substantive concerns should be on the agenda:
Process:
A water committee's decision-making process must consider an Indigenous worldview of water, and focus on reconciliation by taking into account the participation of Indigenous water knowledge holders. In some First Nations, it is women who carry the responsibility to speak for water, and as such should be offered a seat on a water committee, if they wish.
A gendered analysis that for example, considers the effects of low-dose exposure of contaminants on women.
An Integrated Regulatory Approach to take into account conditions set out licences, approval certificates, and Farm Nutrient Management Strategies.
Substantive:
Evaluation and characterization of drinking water risk should include:
Emerging chemicals of concern from pharmaceuticals excreted by humans and farm animals, pesticides leached into groundwater, microplastics, and nanoparticles in personal care products leached into water sources.
Legacy sites (old landfills, abandoned wells), small above grade fuel tanks, the runoff from farms into water sources creating algae problems (refer to Ontario's Environmental Commissioner, 2018 Environmental Protection Report).
In order to be a water governance leader, Ontario must consider the public's input in the decision-making process. The voices of concerned citizens cannot be overlooked, as outlined above. And First Nations communities must be invited to participate in a respectful and culturally appropriate regulatory approach. By taking into account these concerns, water source protection committees and the government will be well placed to protect drinking water sources and ensure water security for all residents.
This article was written by Patricia Hania for the July/August 2020 issue of Water Canada. Hania is an assistant professor in the law and business program at Ryerson University's Ted Rogers School of Management. She is also a member of Ryerson Urban Water.