A densely populated island that relies heavily on rainwater, Singapore has for years imported nearly half of its supply from its neighbouring Malaysia. Two agreements, signed in 1961 and 1962, allow Singapore to purchase this water at a very low price. The first agreement expires in 2011; the countries will not renew it. The second expires in 2061. By that time, Singapore hopes to be water independent. Through education and technology, the country has made great strides to ensure that this goal is met.
At this year's World Water Congress in Montreal (September 19-23), we spoke with Khoo Teng Chye, chief executive of Singapore's Public Utilities Board (PUB), to find out how the country has successfully created a culture of water stewardship, bringing it several steps closer to water independence.
Water Canada: While it's a main function of the hydrological cycle, the idea of reclaiming used water isn't the easiest one to explain to citizens (see "The Yuck Factor"), but Singapore has successfully integrated NEWater into its water mix—it now accounts for nearly 30 per cent of the country's water supply. How did you do it?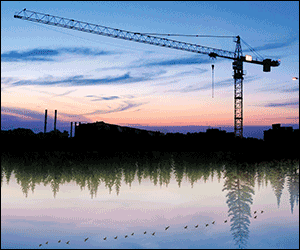 Khoo Teng Chye: Around the turn of the century, we sent a team to Orange County, Florida who was then doing its [reuse] project quite successfully. We started our own pilot project in Singapore—we tested it exhaustively and had an international panel look at the results of the tests. While we made the decision to scale up into full production, we also strategized and planned a public relations program to educate the public on the process by which we reclaim water using advanced membrane technology.
There's a hard scientific part—all data, tests were put onto the web for people to see. There's the international panel, which looked at the test results and made comments that were published in the media, then of course we did things like using specific terminology. We branded the product NEWater, using language that explains to people that water is a renewable resource. We dropped the word "sewage" from our vocabulary.
We also created a NEWater Visitor Centre so that people can see the process. The plant is built in an attractive way, so that even kids can understand how the treatment works. We brought teams of journalists to Orange County and other places where water reuse was being tried out so that they could understand for themselves.
And, of course, we bottled the NEWater so that everybody had the opportunity to taste it. On a national day of celebration, the leaders of Singapore—including the prime minister—received a bottle and drank a toast to Singapore. That gave the public a lot of confidence.
It's a continuing strategy. The NEWater Visitors' Centre continues to draw 10,000 visitors per month, and we continue to bottle the water and give it out as free samples to the public. The acceptance rate is very high.
The remainder of Singapore's water comes from rainfall (20 per cent), Malaysia (40 per cent) and desalination (10 per cent). How is PUB managing supply and demand?
Our water strategy is captured in our corporate tagline: "Water for all: conserve, value, enjoy."
"Water for all" incorporates managing the supply side: stormwater harvesting, NEWater, desalination, et cetera.
On the demand side, we have "conserve, value, enjoy." Conserve is a three-prong strategy: it's about pricing, legislation, and public education. We price water without subsidy at the full economic cost. We have legislation about dual-flush toilets, water cisterns, and we've worked with the public to reduce consumption. With industry, it's the same thing. We've given incentives to invest in water conservation process or to recycle their water. Our staff works with them to encourage the process, and, of course, we sell them NEWater.
The whole approach to water management is to tackle the supply and demand. We want to get the population to feel they're joint stewards of water.
How are you making that shift?
We have the ABC (Active, Beautiful, Clean) Waters program. Since Singapore is largely a water catchment—we have 17 reservoirs, 32 rivers, 7,000 kilometres of waterways—most people live near water. The ABC program is to encourage them to make use of their water. It can be anything from turning canals into something beautiful, well-landscaped, and merged with the urban environment to holding events by the water. We want citizens to take ownership of these projects and become aware of the responsibility of living in a water catchment—to take care of it, but have fun as well.