Innovation is a term that is widely used in the water industry when talking about technologies, processes, and projects. Although the term is used ubiquitously, there isn't a consensus about what it means.
During Water Canada's webinar on Innovating in the Blue Economy, Actual Media's Todd Latham hosted a discussion about what innovation means in the context of the Blue Economy.
Currently, predominant definitions of the term Blue Economy are synonymous with ocean resources. Our team at Water Canada believes that this definition of the Blue Economy is too narrow and that it needs to be expanded to encompass the broader water sector.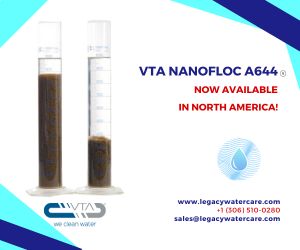 Building on this, Kariann Aarup, director at AquaHacking, Jeanette Jackson, chief executive officer of Foresight, Rahim Kanji, executive director of the Ontario Water Consortium, and Steven Liss, vice president of research and innovation at Ryerson University, provided some context and definitions for how they use the term innovation.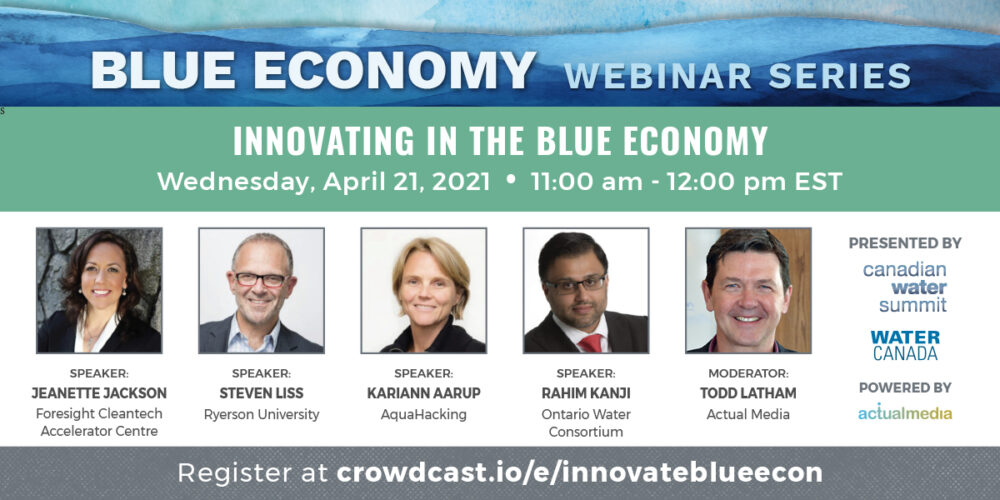 For Kanji the definition of innovation has to do with the context that it's being used in.
"I think fundamentally we all know that there are a lot of different water challenges related to quality, quantity, accessibility, reliability, affordability, and so on," says Kanji. "Fundamentally, we also want to tackle these challenges and we want to do that by applying novel tools and novel approaches."
"I think that that's not just limited to technology, but also approaches to new revenue models or new project delivery models or progressive policy or regulatory sandboxes," adds Kanji. "The driver of that is we're doing this to tackle those problems. We're also doing this to achieve some sort of economic advantage, achieve an environmental advantage, or to maximize scarce resources."
For Jackson, the definition of innovation has to do with an improvement in a process, product, or service that leads to an improvement in performance.
"Performance has to do with sustainability for Foresight and all of our ventures, but also other socioeconomic opportunities," says Jackson. "If you look at the Sustainable Development Goals (SDG) goals, there's a lot of innovation that will be required for us to check all the boxes in terms of a holistic, comprehensive, inclusive, diverse approach to tackling climate change and a lot of broader issues."
Jackson also supports Kanji's comment around business models. She notes that there's a perception that innovation has to do only with technology, but business models and the transformation of how we do things is equally important.
From Liss' perspective, the term innovation isn't as bold or aspirational as it needs to be.
"Innovation is a very powerful word and I think we need to really reset that particularly when we think about the intractable and the significant challenges with regards to our water resources," says Liss. "When I think about innovation, I think about harvesting new ideas, a novel combination of ideas, and new insights that make new opportunities but more importantly, achieve breakthroughs in addressing those intractable challenges and problems."
"I also think there's an obligation," adds Liss. "Water is a vital resource and there's a service that water provides with respect to sustaining our natural resources […] Innovation should extend not just the technical elements of this, but the way we actually undertake the processes that lead to new solutions."
Aarup noted that innovation can also come from recognizing what you don't know and working with partners to identify solutions for common challenges. She provided an example of an NGO partner of an AquaHacking Challenge that indicated they didn't really know what was going to come of the partnership and what they were going to hear from students participating in the Challenge. What the individual found was that the students turned the problem on its head and the opportunity became a spark for innovation to happen.
All in all, while a definition of innovation for the water industry hasn't been established, industry experts have provided some considerations for a potential definition. It could include:
The application of novel tools, ideas, and/or approaches that help address difficult challenges and problems.
An improvement in a process, product, or service that leads to an improvement in performance.
Opportunities for collaboration that provide a different perspective to help address common challenges.
These three elements will help individuals working in the water industry become more precise about what we mean when we use the term innovation.
This article was written by Simran Chattha, the editor of Water Canada, for the September/October issue of Water Canada.