Onsite wastewater treatment systems can provide permanent, affordable, and safe solutions for small communities. They can remove pollutants, including nitrogen and phosphorous, and often have a smaller energy footprint than conventional sewage plants. Onsite water systems keep water in the local watershed. They are scalable, and can serve individual homes, commercial facilities, subdivisions, and entire communities. While onsite systems can provide many benefits, companies that offer these solutions often face pushback.
"The best solution for a small community is often an onsite or small communal system, but we constantly have to justify this," said Miles MacCormack, engineering manager for RH2O North America. "We have more than 40 existing Environmental Compliance Approvals, but we have to educate the Ministry of the Environment and Climate Change (MOECC) about our technology with each new application." Despite the advantages of onsite systems in small communities, the sector has several non-technical challenges to overcome.
Long and short
Onsite solutions are often considered interim measures that are meant to fill a need until a larger-scale conventional service is made available. This perception means that traditional solutions continue to take priority during design and procurement processes. When, in fact, onsite solutions have practical and sustainable potential as permanent solutions.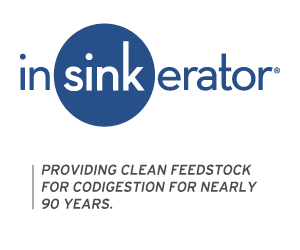 Line of duty
Decentralized water and wastewater treatment shifts the responsibility of operation and maintenance to individuals, and thus private ownership; so onsite servicing suffers from bureaucratic resistance. This is a substantial challenge, and it requires policy and regulations that enable collaboration between the government, owners, and service providers to verify and enforce compliance to protect the environment and public health.
MacCormack said that municipalities in Ontario are reluctant to take on management of distributed systems, mostly because it requires a Municipal Responsibility Agreement. "We manage wastewater treatment systems for a population equivalent to more than 15,000 with a staff of about seven people, so it is possible to efficiently and economically manage distributed systems. Our renewable one-year service agreement includes remote monitoring and control functionality to minimize operation risk for commercial clients, homeowners, and the MOECC."
Pros who know
There is an inertia stemming from a lack of professional knowledge in some of the large, conventional engineering firms about contemporary onsite solutions. While the tendency toward traditional solutions plays a role in project design specifications, consultants need to move toward small-scale projects with new knowledge, some creativity, and insight.
Guidelines for management
While most onsite systems are easy to operate and maintain, they are not always properly managed. For this reason, they do not always provide the required level of treatment, which poses risks for compliance and costs. To remedy this issue, Canada needs better life-cycle management policies and guidelines.
Lessons from the United States
Since 1997, decentralized wastewater systems have been recognized as a permanent part of the national wastewater infrastructure in the United States. Onsite, distributed, and decentralized systems presently provide efficient solutions for 25 per cent of U.S. existing homes, serving 85 million people, and are planned for 33 per cent of all new development.
The U.S. Environmental Protection Agency (EPA) has created five conceptual management models, from the homeowner level up to Regional Management Entity (RME) Ownership that designate who and how these systems will be maintained in the long term. These models provide a guide that matches management controls to potential public health and water quality risks. The models ensure accountability and competent oversight, offering certification and education, inspection requirements, and the ability to use third-party managers.
There is potential in Canada to take cues from the U.S. EPA's management models and volunteer national guidelines to realize the benefits. Developing tools for better management of onsite systems will increase confidence in the systems among professionals. In turn, it will also allow small communities to realize the benefits.