In 1955, a political group called the Keep America Committee issued a flier decrying water fluoridation, naming its practice one of the "Unholy Three," placing it as one of the main pillars of a global communist plot. Since then, other conspiracy theorists have alleged that fluoridation is a plot to undermine the health and intelligence of the public.
Conspiracy theories aside, water fluoridation has come under fire for decades, and voices of opposition have recently cropped up again, partly due to the April release of Health Canada's Findings and Recommendations of the Fluoride Expert Panel report, which recommends a lowered level of fluoridation (from 1.5 mg/L to 0.7 mg/L) in drinking water. Approximately 98 per cent of Continental Europe does not practice fluoridation (there is already some level of fluoride concentration in all natural waters), and there is no weight of evidence that supports its continuation.
Dental benefits
So why does most of North America continue to add the chemical to its drinking water? The reasons are unclear. In the wake of Health Canada's report, dental and related associations have issued a flurry of press releases, most advocating water fluoridation for preventing dental issues.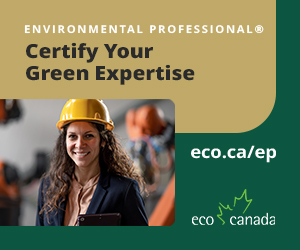 Ewan Swan, manager of dental programs at the Canadian Dental Association (CDA), says that fluoride in drinking water provides a benefit to all members of society: it's a fair way of providing prevention of tooth decay. "[Water fluoridation] is safe, effective and economical," says Swan. "Spend a dollar on water fluoridation and you can save $38 on dental costs." This statistic comes from Fluoridation Facts, an American Dental Association publication released in 2005.
These associations are countered by a number of groups lobbying to end water fluoridation, including the Canadian Association of Physicians for the Environment (CAPE) and the Fluoride Action Network (FAN). A press release from CAPE states: "we believe that fluoridation of drinking water is scientifically untenable, and should not be part of a public health initiative or program."
Dr. Hardy Limeback, a University of Toronto professor, a practicing dentist and well-known anti-fluoride activist, disagrees with the CDA. "There are no risks associated with stopping fluoridation. Dental decay rates will not go up. If they do, the increase will not be significant statistically."
"Continuing to use fluoride, however, certainly will not be worth the side effects," adds Limeback. These side effects, he says, include dental fluorosis, brittle bones and teeth, lowered thyroid and endocrine gland functions, and increased risk for cancer.
Most research bodies, including the World Health Organization and Health Canada, conclude that dental fluorosis is the only evident risk associated with overexposure to fluoride. With regard to other health risks, Health Canada says, "the current Maximum Acceptable Concentration of 1.5 mg/L of fluoride in drinking water is unlikely to cause adverse health effects, including cancer, bone fracture, immunotoxicity, reproductive/developmental toxicity, genotoxicity, and/or neurotoxicity." Setting the optimal target concentration at a more conservative 0.7 mg/L, however, would prevent excessive intake of fluoride through multiple sources of exposure. Fluoride is readily available in items such as fluoridated toothpaste, and the best ways to prevent dental issues are still brushing and flossing regularly and maintaining good nutrition.
Fluoride bans in Canada
Despite making recommendations, Canada cannot directly influence fluoridation in its cities and towns. The federal Fluoridation Act (last amended in 2007) allows municipalities to make their own decisions, and some, such as Kamloops, B.C. and Dryden, Ont., have chosen to eliminate fluoride from their water systems completely.
Last spring, Dryden closed the door on over several years of debate over fluoridation, holding a referendum that eventually banned its practice. Although the city stopped fluoridation for health and safety concerns back in 2001, concerned citizens brought the topic back to the table with a petition from over 10 per cent of the electorate. In April, however, an 88 per cent majority voted it down.
"We don't really want poison in the water," says Barry Hardy, manager of plant operations in Dryden. "I've seen what it can do."
Hardy stopped using a powdered form of fluoride-sodium fluorosilicate-concerned that the dust particles would harm his employees. He had moved to a liquid form- hydrofluorosilicic acid (HFS). "We were told at the time that it was safer," says Hardy. But what he saw didn't convince him that it was.
Hardy claims the fumes from the fluoridation system were corrosive and a potential health and safety concern. "We had a brand new drill press with a large metal column. Our workshop shared a space with the chemical room. The metal column was 10 to 15 feet from the fluoride container, and the whole column was covered in rust within six months," explains Hardy. "This was a working space for people," he adds.
When he started to believe that the chemical might be unsafe for his staff, Barry Hardy emailed Dr. Limeback for advice. "I just didn't know where to turn," says Hardy.
"In the great majority of fluoridated communities," says Limeback, "the chemical that is added to the drinking water is HFS, which substituted sodium fluoride as far back as the 1980s. This chemical is a toxic liquid that is 'scrubbed' from the smokestacks of phosphate fertilizer plants. HFS is delivered at about 23 per cent (a very toxic acid that can kill people when there are spills or over-feed accidents) and is diluted to one part per million while it is being added directly to our drinking water."
"HFS contains enough arsenic, a known carcinogen, to increase the risk for cancer even after HFS is diluted into the drinking water," says Limeback.
Health Canada disagrees. "Weight of evidence does not support modifying the current Health Canada position/opinion on the carcinogenicity of fluoride," the report concludes. That is, the current MAC level is acceptable.
Lack of evidence
Does fluoridation pose risks or does it benefit society as "a public health measure," like Health Canada claims? There's a lack of evidence to support either argument, and citizens are largely uninformed about what's added to their drinking water.
Hardy doesn't need to be convinced. "I would really like to see this stuff banned, being a water operator," says Hardy. "It does nothing for the safety of the water."
Despite his opposition, Limeback believes that "when people arm themselves with both sides of the story, they can decide for themselves whether it is a good idea to continue fluoridation."
Kerry Freek is the associate editor of ReNew Canada magazine.