Over 30 industry experts spoke about emerging trends in the onsite and decentralized wastewater industry at the Ontario Onsite Wastewater Association's (OOWA) 20th Annual Convention and Expo.
One of these speakers was Brenda Martinez from Delta Treatment Systems. Martinez covered a number of topics during her presentation, including:
The levels of cannabis legalization in the United States.
The types of wastewater being generated and the related concerns.
How regulations are being developed surrounding wastewater.
Future research on the impacts of wastewater generation on treatment processes.
While Delta Treatment Systems has worked mostly in the United States, Martinez also presented a comparison of how legislation and regulations related to cannabis have evolved in the United States and Canada.
Attendees at the event also heard from The Water Brothers, Alex Mifflin and Tyler Mifflin, who were the keynote speakers on day one of the event. The Water Brothers spoke broadly about water challenges currently facing the world. Some of the topics they touched on include: the impacts of groundwater depletion on food security, the impacts of warming and intense rainfall events on freshwater, and underreported ocean acidification.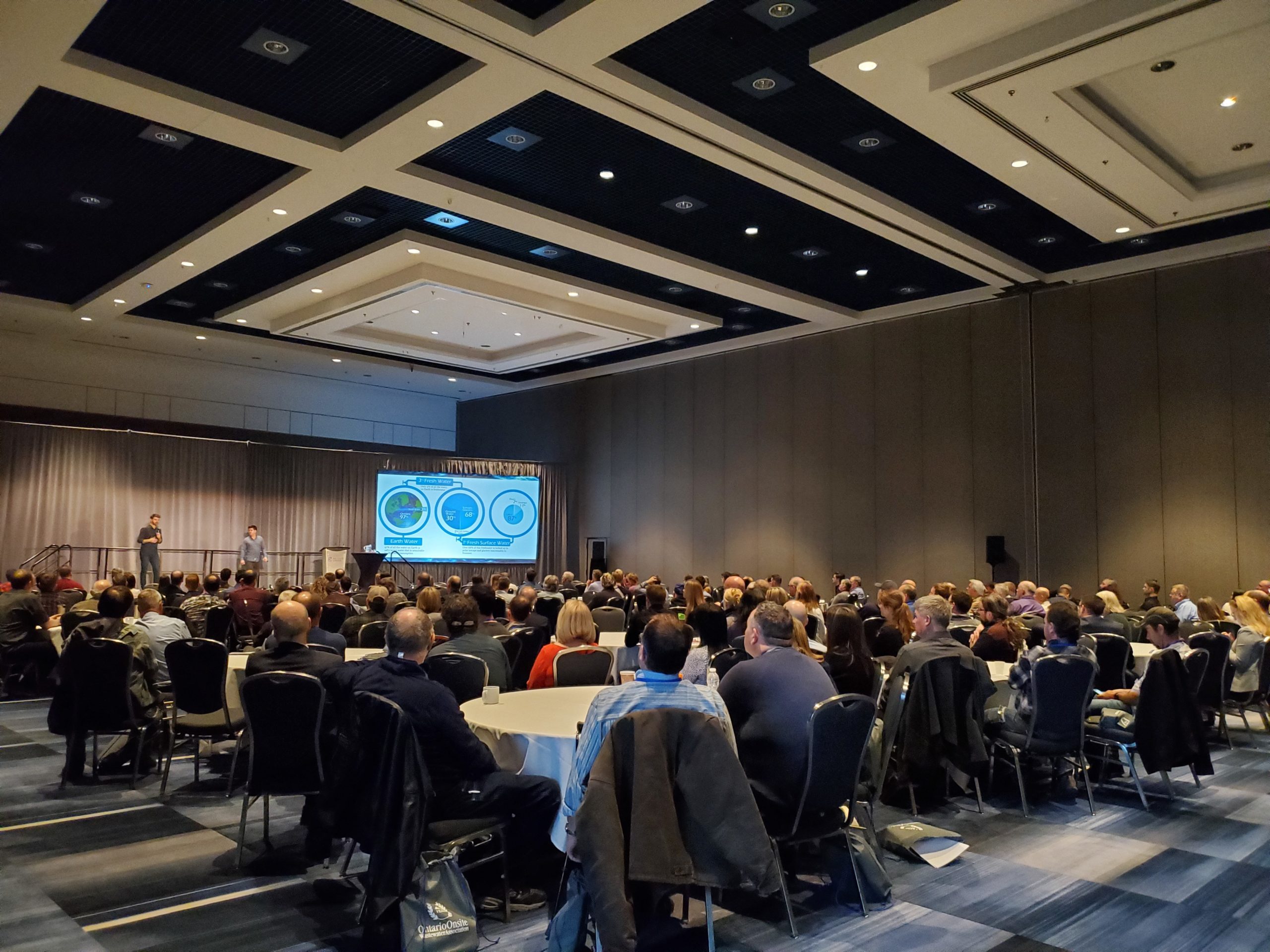 Testimonials
Overall, OOWA's 20th Annual Convention and Expo was very well received by attendees. Water Canada had an opportunity to catch up with three attendees after the event. Here's what they had to say.
"The conference and trade show were a success again this year," said Rick Esselment, president and owner of ESSE Canada. "The event brought together all of the stakeholders in the onsite and decentralized industry, but with a real feeling of community and optimism for our opportunities. It was great to have representatives from the Ministry of Environment Conservation and Parks participating in the sessions to help balance the discussions and build understanding of approvals processes. We also had a good discussion about education and training frameworks, and new opportunities for Ontario that need to be pursued. I'm looking forward to next year's conference and trade show that are taking place in Ottawa."
"I have attended OOWA's annual convention and expo for the past nine years and what struck me about this 20th anniversary event was the exciting opportunity for dialogue and meaningful engagement with the senior staff of the Ministry of Environment Conservation and Parks," said Trish Johnson, an independent environmental consultant. "At long last, we are moving forward with a plan to further improve the approvals process for communal systems by working more closely together with the regulators. This all makes me really hopeful about the potential for progress and what we can accomplish in the future for Ontario's small and rural communities. We will realize more appropriate and reliable small system solutions through this increased dialog and understanding!"
"As a long-standing member of OOWA, the Federation of Ontario Cottagers'​ Associations (FOCA) was pleased to once again participate in its annual conference that took place from March 1-3, 2020 in London, Ontario," said Terry Rees, executive director of FOCA. "This gathering of environmental professionals, engineers, system installers, suppliers, and policy experts is an important venue to share ideas, build stronger networks, and to continue our work to collectively improve the state of rural waters through effective wastewater management. […] Our congratulations to OOWA on another successful event. We look forward to continuing our collaborative efforts together!"