The promise is decidedly bold—a brand new, no-strings-attached source of revenue for Ontario municipalities. But Ron Dizy is confident his company, Sempa Power, can deliver. The Canadian company is applying smart grid technology—two-way communications systems that take place in real-time—to help the electricity market connect to the province's water and wastewater treatment facilities. The company's technology adjusts the way water and wastewater treatment equipment (for example, large pumps and blowers) uses energy on a second-by-second basis. "Based on the water system's capacity and inherent flexibility, adjusting real-time electricity usage is achievable, without affecting water treatment or the effective delivery of water to the end-user," says Dizy.
"This is a true smart grid application," he says. "What we're talking about is taking advantage of the inherent flexibility of the minute-by-minute operation of a particular pump or aerator." The technology carefully manages a network of assets through its intelligent proprietary optimization algorithm to provide electricity system balance capability to Ontario's Independent Electricity System Operator (IESO). This flexibility, also known as system regulation, is one of the ancillary services required by the IESO to optimize efficiency. System regulation is then sold to the IESO, with the municipality (the owner of the equipment) receiving payment. "By receiving regulation services using customer loads, the electricity system can then operate its generators more efficiently, reducing the need for fossil fuel generation, and thus substantially reducing greenhouse gas emissions."
The pilot project promises to be unobtrusive to the municipality participant. When implemented, it has benign impact on physical operations and respects the need for each piece of equipment to fulfill its primary duty. Upon a municipality's agreement to participate in the program, Sempa studies its assets and how they are operated, eventually connecting them to the proprietary network platform. "It's essentially invisible to the facility owner, except for the cheque they receive," 
says Dizy.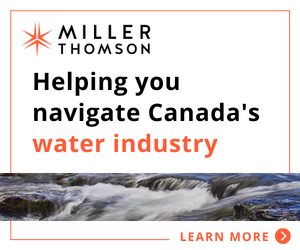 Dizy says the amount of potential revenue will vary depending on the size of the community and the amount of regulation they will be able to provide. "Based on required regulation by the IESO, there is probably as much as $10 million in potential revenue to be had by municipalities across Ontario under the program," he says. "Clearly, a larger community would be able to generate more revenue. For example, a city the size of Toronto could generate up to $2 million per year while a smaller community's earning potential will be in scale with its water requirements—but the people we're speaking with are telling us that any additional revenue is a good thing."
The City of Windsor, Ontario has signed on to become one of Ontario's first municipal participants. "It's exciting to see locally developed smart grid technology being used to deliver greater energy efficiency in our region," says John Stuart, COO of the Windsor Utilities Commission. "As the Windsor Utilities Commission continues to explore the modernization of our energy infrastructure, we recognize that this kind of innovation is essential in Ontario and in energy markets around the world."
Upon learning of the technology, the Ontario Clean Water Agency (OCWA) partnered with Sempa Power to help promote the use of this smart grid technology in Ontario water and wastewater treatment facilities. "In terms of environmental consciousness, this technology helps to free up hydro generators allowing them to run more often, placing more energy into Ontario's grid," says Nick Reid, OCWA's vice president of business development. "And we're also trying to do the right thing for our clients—helping to introduce them to a revenue stream they've never had before, by simply leveraging their existing assets in a new way."  WC
Holly Dollinger is with Sempa Power. Wilf Argue is with OCWA.