LuminUltra Technologies Ltd. was recognized as the Company of the Year at the 2021 Water's Next Awards celebration. It also received additional recognition in the Wastewater category.
Since the outset of the pandemic, many communities across Canada have been testing wastewater to predict potential changes in COVID-19 cases. To make it as easy as possible for communities to conduct wastewater testing, LuminUltra developed a rapid, accurate, non-invasive testing solution.
"Most of the available methods for doing this testing require specialized lab equipment and expertise, greatly limiting its potential use and extending the time it takes to get results," says Pat Whalen, chairman and CEO of LuminUltra Technologies Ltd.
"Our innovation for SARS-CoV-2 wastewater testing is all about simplifying the process and bringing the technology on site," adds Whalen. "The simplification means that it requires less technical expertise and specialized lab equipment that most wastewater plants do not have on hand. And bringing the portable PCR device on site means that your results are available in two hours instead of waiting days for turnaround."
For LuminUltra's leadership in developing this solution, it was awarded the Wastewater award at the 2021 Water's Next awards celebration. LuminUltra was also recognized as the Company of the Year.
"It is an honour to be recognized by Water Canada," says Whalen. "LuminUltra is very proud to continue to be part of innovations and excellence in Canada's water community."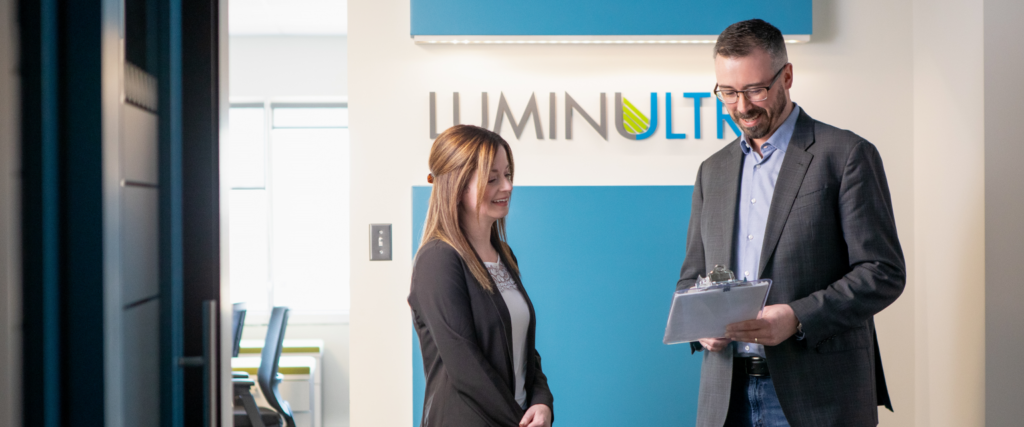 A few partners in the water community supported LuminUltra while it was developing its wastewater testing solution. The company found that having a good understanding of partners and customers is "crucial."
"For us, it was about working with some key stakeholders including Dalhousie University, Halifax Water, Suez, and Hach for a range of purposes," says Whalen. "We were able to better understand what our customers needed to simplify their wastewater testing program, and what would help put this important testing to better use. These partners, combined with the expertise across our organization, have been at the core of our success to develop solutions best able to address the greatest needs."
SARS-CoV-2, the virus that causes COVID-19, can be found in untreated wastewater even if individuals are presymptomatic or asymptomatic. Communities can test wastewater for SARS-CoV-2 to better understand changes in COVID-19 cases. This information, in turn, can be used to support decisions being made by public health officials.
This profile was written by Simran Chattha, editor of Water Canada, for the July/August 2021 issue of Water Canada. The credit for the header image goes to Bang-On Photography.
The nomination period for the 2022 Water's Next Awards is now open! Learn more about the awards here.