From doctors to nurses to grocery clerks, communities found a new level of appreciation and respect for essential workers during the pandemic. Unfortunately, not all professions received the same amount of attention and gratitude.
Water treatment operators in Indigenous communities, the unsung and hidden heroes who ensure their communities receive clean water, not just for drinking, but also for traditional ceremonies where water, a sacred entity, is used, are all-too-often forgotten. Canada is overdue in recognizing these water heroes who continue to work under exhausting circumstances day and night to provide their families, friends, and communities the very essence of life. To help provide that much-deserved recognition, Water
Movement, a national, non-profit organization, inaugurated National Indigenous Water Operators Day (NIWOD).
Why March 21?
March 21, the day before World Water Day, was chosen as NIWOD, to act as a reminder that before World Water Day can be celebrated, we must first recognize and honour the water operators responsible for bringing the water we use everyday to our taps.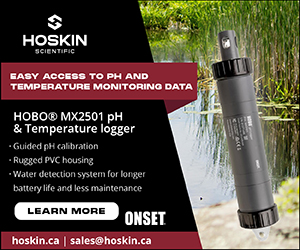 Water treatment operators are the heroes communities forget to thank. This dedicated day celebrates their continuous efforts working around the clock at facilities to ensure clean, safe water, provides the profession with more respect, improves operator morale, and strengthens the connection between communities and their operators.
The Next Generation
Every profession needs to be able to pass the baton onto future generations. But the stigmas of being underpaid and overworked that plague the Indigenous water sector creates not only a problem with retention but also with encouraging the next generation to consider a career in water.
The first step to overcoming any issue is awareness. Students and aspiring operators need to know of opportunities and have the profession promoted with just as much appeal and prestige as becoming a doctor, engineer, or police officer. Too few are aware of the day-to-day life of a water treatment operator and there is certainly no national recognition for this profession. Just like September 30 now features curriculum for students across Canada to learn about Indigenous culture and history, March 21 has begun sparking conversations about Water Keepers and the sacredness of water, enticing students and others to
explore water sector opportunities with interest and passion.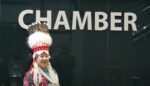 Sacredness of Water
Indigenous people, especially Indigenous women, share a sacred bond with the spirit of water and have a responsibility to protect and nurture water. While water treatment operators share this responsibility with Water Keepers, many Indigenous operators are disconnected from the traditional and cultural aspects of water. Proclaiming March 21 as NIWOD also provides an opportunity for Elders to share stories and traditions, and hold ceremonies, bridging the connection between tradition and modern-day-roles, serving both to expand Indigenous knowledge and honour operators.
Inaugurating National Indigenous Water Operator Day
In March 2022, Water Movement held the inaugural NIWOD in Calgary, bringing together operators from across the country to recognize, celebrate, and honour them at Calgary City Hall. Elder Verna Weasel Child of Siksika Nation shared a deep, spiritual prayer, followed by a land acknowledgement by Disa Crowchief of Siksika Nation. A smudging ceremony by Elder Charlie Crow Child of Tsuut'ina Nation blessed the space and officially kicked off the
event.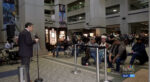 To acknowledge the work Canada still has to do toend water advisories on Indigenous communities, to recognize the often-overlooked efforts of Indigenous operators, and to stand as allies with operators and proclaim NIWOD, elected officials and government
leaders including city councillors, MLAs, the Minister of Indigenous Relations, and the Parliamentary Secretary to the Minister of Indigenous Services attended
and spoke at the event. Nathan Neudorf, the Deputy Premier and Minister of Infrastructure for Alberta also acknowledged NIWOD at the Provincial Assembly.
The ceremony featured an immersive art gallery that showcased portraits of Indigenous water operators, along with the incredible stories behind the heroes. Additionally, the gallery also showcased breathtaking water-themed artwork by Indigenous artists, with the contribution and curatorial assistance of Darrell, of Reflections West Art.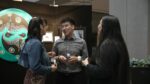 As well, Water Movement partnered with the National Hockey League and Calgary Flames, giving operators from across Canada the opportunity to break the ice—by attending a Calgary Flames hockey game at the Scotiabank Saddledome in Calgary. The operators were also interviewed to talk about their tireless efforts in ensuring their communities have access to clean water everyday, which was aired during the game and posted on social media channels.
For a video recap of NIWOD 2023 click here
NIWOD 2023
This March 21, Water Movement wants to ensure every Indigenous operator feels honored and acknowledged for their vital role in providing clean drinking water to their communities. Working with the Prime Minister's Office, WM will be mailing a letter of acknowledgement on behalf of Prime Minister Justin Trudeau to every Indigenous
community operator in the nation. As well, WM encourages water organizations to celebrate their water operators and professionals and invites them to connect with WM to learn more about how they can participate and celebrate this important day.
Far too many Indigenous communities still lack access to clean drinking water. The issue is complex and systemic, and until dealt with in a manner that considers long-term solutions and targets root causes, it will continue to linger. Celebrating NIWOD is one way we can recognize our communities' often undervalued essential workers. In turn, operators will feel more empowered and appreciated for their work as the first line of defense between their community and water advisories. Youth will recognize the importance of choosing a career in water and willingly take on the roles and responsibilities to continue providing water for their communities.
Bita Malekian is an ambassador for Water Movement.