"One-third of Canadian households don't have water meters because they haven't been regulated to do it," said Doug Kaupp, Lethbridge, Alberta's water utility manager, during a panel at this year's Canadian Water Meter Summit. Ray Fung, utilities manager for the District of West Vancouver, agreed, saying that the water sector is 10 to 20 years behind energy. But there is hope, said Carl Yates, GM of the Halifax Water Commission. "The technology is here."
Officials from the City of Miramichi, New Brunswick are excited about it. Through a partnership with Neptune Technologies, the City is implementing Advanced Meter Infrastructure (AMI) that will advance the way it manages its overall water system.
Drivers for new technology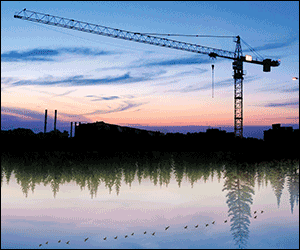 divx sam s lake The City of Miramichi (population approximately 22,000) formed in 1996 through the amalgamation of Newcastle, Chatham, Douglastown, Loggieville, Nelson Nordin, Canadian Forces Base Chatham, Chatham Parish, Bushville, Chatham Head, and Lower Newcastle.
As a result of amalgamation, the City has approximately 4,800 water meters, 2,200 of which were in need of replacement. This prompted the City to make a decision on its future metering technology. In addition, the City was seeing increased maintenance costs as the existing remote-based reading technology aged, plus the additional expense of more frequent seasonal reads, often required for commercial meters, which provide 50 per cent of revenue. The City also wanted to provide a similar service level for all customers.
Introducing AMI technology allowed the City to effectively address the issues and position itself with a technology that would meet its needs over the next 15 to 20 years. The City now has the ability to better manage their non-revenue water, implement proactive backflow monitoring, elevate customer support, and enhance its ability to manage public works projects and conservation programs.
Future system uses
The City can use advanced meter information as the foundation for a variety of critical management functions such as non-revenue water monitoring, measuring total daily production against total daily consumption, and a daily leak monitoring system.
Using the system's time synchronized readings, the City will have the total consumption for any given collection of meters within a district or zone. Total consumption is compared to a master or bulk meter(s) servicing the zone. This additional tool allows the City to perform mass balances within any given zone of their distribution system.  Zones having a large discrepancy between the total consumption of the zone and the respective master meter(s) are indicative of potential distribution system leaks within a particular zone.
Using the two-way communication down to the end-point of the system, the City can receive virtually instant notification of leak occurrences at the meter source and along the water distribution lines. Leak notifications can be viewed as a report or transferred seamlessly through the system's software as an email to critical operations staff alerting them of potential issues with the City's distribution system.
Enhanced customer service
The new system makes responding to customer inquiries more expedient. It has the capability to email customers usage graphs profiling their water consumption, potential leak situations and when usage has happened-all of this information is at the fingertips of City staff, helping customers understand their water consumption and answer questions about their water bills.
Improved operational efficiencies
Using the two-way licensed frequency communication system, the City can receive instant notification of system alarms such as distribution leaks, home or building leaks, reverse flow events and no-flow events. These notifications can be emailed to notify critical City staff, who can make important operational decisions or quickly affect necessary actions to resolve the situation.
With the two-way frequency that is licensed by Industry Canada, the City has an AMI system that consistently delivers the information without having other frequencies interfering with the protected system.
Conservation
With AMI, Miramichi's end users can now be more aware of their water consumption, and the City can reinforce the importance of conservation. If the City wants to implement usage restriction programs, such as odd/even-day usage, it can now more effectively monitor actual use with the system's time and day synchronization.
Monitoring of peak demand can also be used to enforce demand restrictions on high-revenue institutional, commercial and industrial users to ensure a sufficient supply for all customers.
The future
The City's meter reading technology will eventually be used for more than just reading meters. The AMI system will allow Miramichi to obtain timely, critical data from the field, as well as daily, system-wide, time-synchronized snapshots of readings from all meters. Access to this valuable data will support future leak detection and conservation initiatives while also eliminating off-cycle readings for high water bill complaints and/or move-ins/move-outs. The City of Miramichi has chosen to implement a system that will deliver on their present-day requirements of providing accurate and timely bills along with the capabilities to deliver enhanced customer service and proactive system monitoring not only today, but 20 years from now.
Raymond Cheung is the product manager for water and systems at Neptune Technologies. He started out as a meter installer in 2001.