Have you ever had a great idea, and thought: "Huh, somebody should really get on that!" Well, that's pretty much how Water Canada's Downstream program was born.                                  
Past Water Canada editors, in conversation with industry partners, found themselves commiserating about how difficult it is to attract and retain young talent in the Canadian water sector. But how could we connect students with industry experts in a meaningful way? 
Fast forward to June 2022, where we celebrated the successful launch of Downstream: A speed networking event designed to bring current and future generations of water industry professionals (affectionately, "water nerds") together to cultivate an inclusive, diverse, and thriving water sector.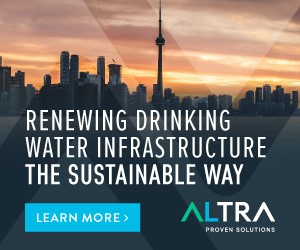 The goal of Downstream is to immerse early career professionals in the industry to expand their personal networks and open them up to all the potential career paths within the water sector, in turn creating a thriving industry and beginning to close that ever-scary skills gap.
For Eric Meliton, manager of the Sustainability Office at Wilfrid Laurier University, sponsoring the inaugural Downstream event provided students "an experiential opportunity to interact with like-minded students and professionals from across Canada. With access to industry, non-profit, governmental, and academic perspectives, along with the opportunity to learn about cutting-edge research initiatives, we believe this will positively influence what students pursue next in both their academic and professional careers. Exposure to this at an earlier stage of professional development could result in more young professionals choosing to enter the water industry, something our institution and our Sustainability Office support fully."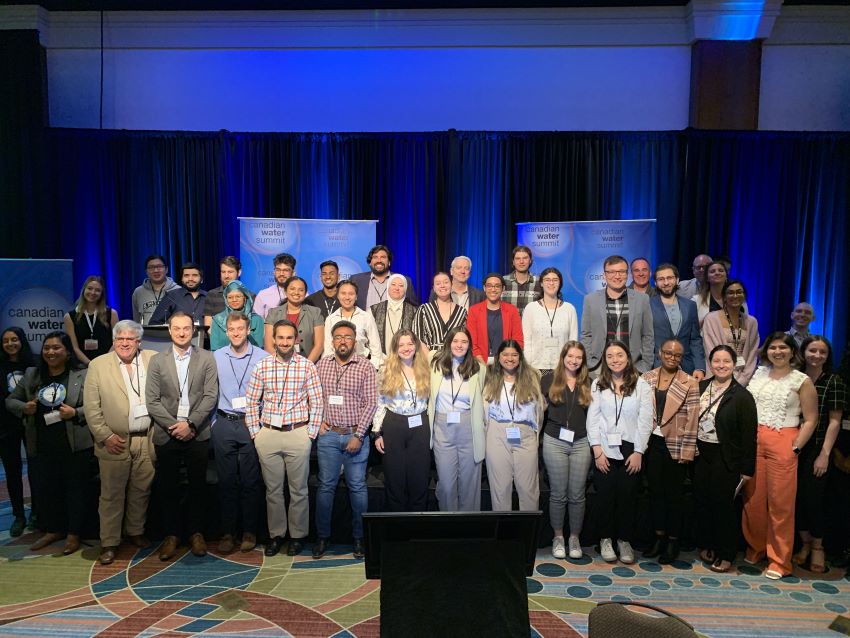 The first in a series of networking events to be held across Canada, Downstream kicked off in Niagara Falls, Ontario, as part of Water Canada's 14th annual Canadian Water Summit. Generously sponsored by Wilfrid Laurier University, Downstream was the ultimate collaboration between industry and academia.
Making waves
Similar to speed dating, speed networking is designed to help early career professionals and industry experts efficiently meet several quality contacts in a short period of time. The event was structured as seven 15-minute roundtable discussions facilitated by experienced water professionals.
For an event like this to be successful, it is imperative to begin with an excellent match of experts and participants.
The team at Water Canada decided the best way to ensure quality connections were made was to create an invitation-only event where early career professionals were personally invited or recommended by program directors and industry organizations. Although this approach was much more laborious than simply putting out mass invitations at local post-secondary institutions and associations, the result was a targeted group of engaged students, motivated to learn and make connections. 
"I was very impressed with the level of engagement of the young professionals and their focus on not accepting things the way they are," said David Unrau, director of public works at Town of Petawawa, and leader of the discussion on clean tech. "The future of the water sector is in good hands!"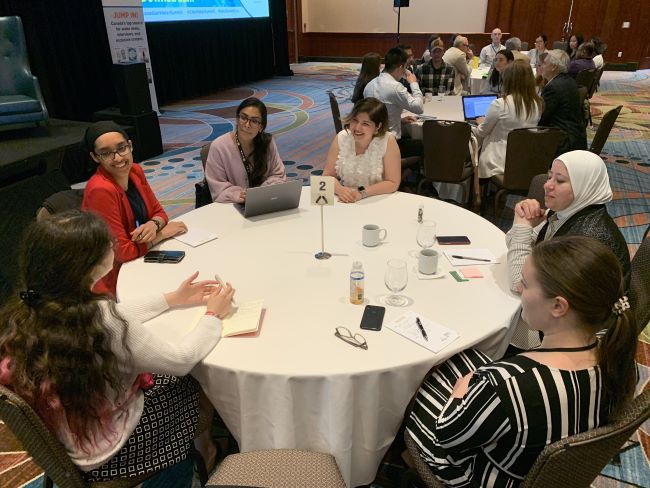 To make the event as meaningful as possible for the students, the editorial team at Water Canada initiated many conversations with both our partners in academia and with the students themselves, to figure out which experts would be most beneficial. What we learned from those meetings is that while early career professionals know a lot about certain channels of the water industry, there are other areas in which they are not as knowledgeable. 
We began our search for experts that would represent a variety of streams in the Canadian water sector. What we came up with was a group of experts that specialize in the following areas: Indigenous collaboration, emerging contaminants, career networking, cleantech, source water protection, opportunities in the north, and wetlands.
Streaming service
On the day of the event, experts lead participants through a series of roundtable discussions designed to address key issues like trends, challenges, and opportunities for early career professionals. And the feedback from experts and early career professionals alike was overwhelmingly positive. 
Una Isherwood, a recent graduate from Sault College in Fish and Wildlife Conservation Technology, was invited to attend Downstream through her internship with Students On Ice's Blue Futures Pathways. She says that "The most exciting part of it all was meeting people who were also incredibly passionate about water and the environment, to ask people who had the jobs I dreamed of all the questions I could think of. I'm incredibly grateful for the opportunity and I would absolutely encourage anyone able to get a similar opportunity to grab it with both hands. You definitely won't regret it!"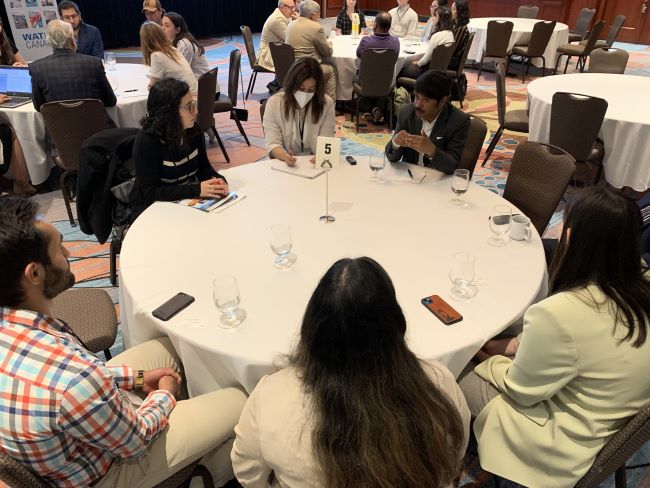 The early career professionals weren't the only ones that found the event valuable. Yogendra Chaudhry, vice president of professional services and ESG at ECO Canada, and the expert who led the conversation on collaborating with Indigenous communities, was enthusiastic about the connections he made. "It was a valuable experience," he says. "It provided me with some useful insights on how we can enhance our engagement with students and young professionals."
As part of their invitation to Downstream, participants were also invited to take part in the full day of sessions at the Canadian Water Summit. This included a networking breakfast, panel discussion on Driving Diversity, and a keynote luncheon by Simon Jackson, founder of the Spirit Bear Youth Coalition. 
What's on tap for Downstream?
The Water Canada team is ready to take Downstream on the road! First stop is the East Coast this November where we are partnering with the National Water and Wastewater Association's annual conference to bring this networking opportunity to the Atlantic provinces' future water experts.
In 2023, Downstream will be at the Wilfrid Laurier University campus in April where the networking event will be paired with a reception and tour of the university's Centre for Cold Regions and Water Science.
Downstream will also visit the nation's capital as part of the 14th Annual Water Canada Summit in partnership with the Canadian Water and Wastewater Association's Window on Ottawa in June. Early career professionals will once again have the opportunity to immerse themselves in the full conference experience.
And where Downstream goes after that…Well, it might be up to you! Cultivating a diverse and thriving water sector for future generations of water nerds to unite needs all hands-on deck to launch. If you are interested in participating in, or sponsoring future Downstream events, please reach out to [email protected] for more information.
Mark your calendars
If you missed the first Downstream networking event in Niagara Falls, no problem. There is already a fall event lined up for this year, and two others scheduled for 2023:
November 2022 – Halifax as part of National Water and Wastewater Association Conference
April 2023 – Wilfrid Laurier University
June 2023 – Water Canada Summit, Ottawa
For more updates on future Downstream events visit: www.watercanada.net/upcoming-events/

Corinne Lynds is the content director for Water Canada, Renew Canada, and the Environment Journal.