Asset management and climate change are two hot topics currently being discussed in the context of municipal infrastructure, according to Akeel Ali, an asset management advisor at GHD.
Ali spoke about the link between the topics during the Water Environment Association of Ontario's (WEAO) annual conference on April 15, 2019 in Toronto, Ontario.
"In December 2017, Ontario's Ministry of Infrastructure introduced an asset management planning regulation, which acts as a prescription for every municipality to have asset management plans by the year 2024," said Ali. "In addition [to this], in a couple of months, every municipality needs to have a strategic asset management policy in place."
"One of the things that the regulation touches on, which people write down but don't really act on, is that each municipality needs to include the commitment and actions that may be required to address vulnerabilities to climate change," he added.
During his presentation, Ali provided recommendations to help municipalities address the regulation and develop a defensible capital program for climate change adaptation. One of the recommendations he provided was to set levels of service targets.
"Setting your levels of service targets is really the first step to operationalizing a policy such as the asset management policy. Levels of service are in essence what we use as key drivers to influence decisions," Ali said. "Some examples of levels of service targets that other people across Canada are tracking, include: frequency of sewer backups, number and volume of combine sewer overflows per annum, [and] relative contribution of I&I in sewer systems."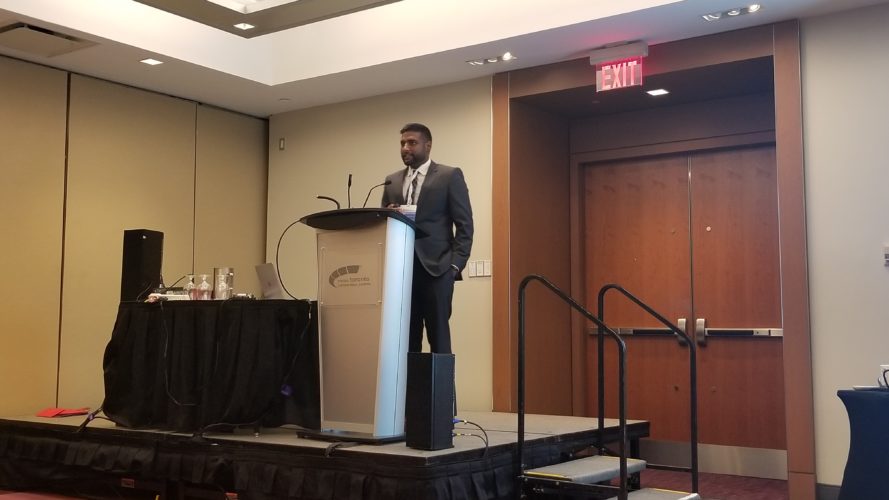 "When it comes to setting and developing levels of service targets, it's important that you stay within your organization's capabilities and resources," he said. "Also, it's important that you only track metrics that can be used to help you make a decision. Really, when it comes to setting goals, less is more. Last but not least, it's important to understand the costs associated with delivering the proposed level of service. When it comes to reducing the number of sewer backups, how much is it going to cost to get that number from x to y?"