The Environmental Damages Fund has redistributed money from an environmental offender to benefit water conservation efforts in Quebec.
Announced by Environment and Climate Change Canada, over $5 million in funding was distributed to four environmental projects based in the Quebec region. The funds come from the largest Environmental Damages Fund award to date: $6.83 million. This award was the outcome of a December 2014 guilty plea made by Bloom Lake General Partner Limited to 45 charges under the Fisheries Act.
The organizations receiving funding are:
Kativik Regional Government ($1.45 million)
Funds will be directed towards identifying abandoned outfitting camps in the Nunavik sector of the Caniapiscau River watershed, restoration of the affected environment, and clean up and restoration of those camps deemed harmful to the environment and wildlife, with a focus on supporting shoreline restoration.
Water First ($500,000)
These funds will be used to increase and stabilize fish populations located in waterways in the Naskapi Nation of Kawawachikamach traditional territory and to deliver an adaptable and scalable community education program on fish stewardship to five Indigenous communities across northern Quebec and Labrador.
Institut national de la recherche scientifique – Centre Eau Terre Environnement ($1.54 million)
To restore and protect fish habitats, deliver education programs, and seek to create and maintain cooperation between project stakeholders and local communities.
Institut de développement durable des Premières Nations du Québec et du Labrador ($1.6 million)
To work with First Nations to create awareness on the effects of mining sites on the environment and to build their capacity to identify and restore hazardous ones.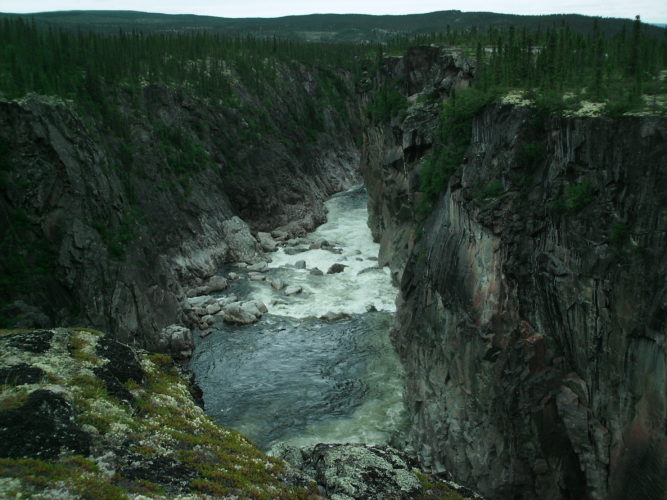 Previously, $1.74 million from this Environmental Damages Fund award was invested in three research and development projects, through an Environment and Climate Change Canada memorandum of understanding with the Natural Sciences and Engineering Research Council of Canada.