Ontario's EMAGIN has been selected from over 80 companies to participate in the first United Utilities Innovation Lab as a solution in the Future of Water Category.
The Innovation Lab will enable EMAGIN to showcase its solution under different operating conditions and across multiple processes. The team will be embedded within the U.K.'s United Utilities (UU), the goal being to acquire key market knowledge from working with and co-locating with end-users of EMAGIN's software.
"We are very excited to be part of the Innovation Lab cohort. The opportunity to access operational knowledge with a global leading utility provides a lot of benefit to our growing team", said EMAGIN CEO and co-founder Thouheed Abdul Gaffoor. "It will allow us to demonstrate our technology in a live setting and showcase a custom solution for a large multi-site operator to the UK and abroad."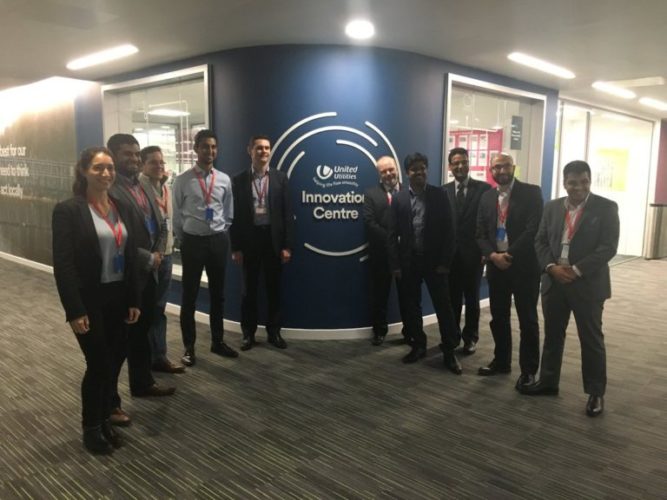 The lab takes place over 10 weeks, and began on February 5th. EMAGIN sent 6 members of its team over in stages to optimize process modeling, data integration, and showcase the EMAGIN's process successes.
From the UU website: "United Utilities Innovation Lab is breaking new ground in the water sector by creating a window for innovative businesses to partner with one of the biggest water companies in the UK. We want to tackle our key business challenges so we can provide better, more cost-effective services for our 7 million customers. That means building relationships with businesses who share our vision, ambition and appetite for innovation— with the potential to lead to longer term commercial partnerships."

Pitches from the first round of the Innovation Lab.
EMAGIN will also use its time in the UK to participate as the Deep Learning Sponsor at the World Water-Tech Innovation Summit in London, February 20–21st.