The town of Unity Saskatchewan is experiencing higher-than-expected results with a first-of-its-kind-in-Canada wastewater treatment system that was installed at the beginning of January 2017.
The two systems in Unity were manufactured by Tecvalco Ltd., which is headquartered in Niagara Falls, Ontario, and Tevalco's primary manufacturing facility located in North Battleford, Saskatchewan.
The Soneera Wastewater System is a membrane-free, continuous flow electroflocculation system that can treat up to 750 cubic metres of water per day using a single system module. It uses very small amounts of power, ranging typically from 0.03 to 0.07 Kwh/m3, and uses roughly one-fifth the physical footprint of a traditional treatment facility. There are no chemicals added to process, however, with the addition of a chlorine drip and a UV system, the technology can produce potable drinking water from raw sewage. It is capable of cleaning 97 to 99 per cent of all wastewater types, and treats to the nano-filtration level. It is an automated system that is remotely monitored and programmed.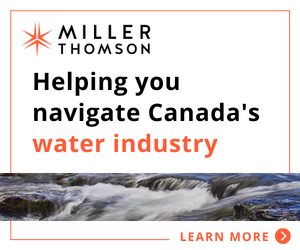 "The Unity project was an integral first for use of the MemFree system on wastewater treatment in Canada," said Tecvalco president Mike Menger.
Mr. Menger believes so strongly in the growth potential of this product, that Tecvalco recently completed a hiring blitz in North Battleford, adding an additional shift to the manufacturing facility.
"We believe in this product, and in the community that we have chosen to call home for our manufacturing efforts," Mr. Menger added. "It's fantastic being able to generate more meaningful jobs here in Saskatchewan."
"Results we are getting show that the technology has proven to exceed Canadian standards for wastewater by 400 per cent," said Darrell Behan, CEO of Soneera Water. Mr. Behan added that the interested being generated by the Unity installation is enormous, especially in Saskatchewan's smaller communities. The success of the community has drawn decision-makers from other communities to view the results for themselves.
Unity began their search for a new wastewater treatment solution when they were told by the province of Saskatchewan that their current wastewater system could only support 2,500 residents.
Soneera Water's MemFree system was invented in Australia by Dr. Vivian Robinson. Dr. Robinson's patented technology is the first, and to date only, successful application of this methodology in a continuous flow commercial environment.
Soneera Water and Tecvalco Ltd. are the only companies licensed to market and maintain this technology in North America.