EPCOR Water (USA) Inc., a subsidiary owned by EPCOR Utilities Inc. of Edmonton, has completed the purchase of two small water utilities in the southwestern United States: North Mohave Valley Corporation in Arizona and Thunder Mountain Water Company in New Mexico. The announcement came on December 31, 2013. Earlier phases of the transaction were covered by Water Canada here.
"As we close the year, we are very pleased to announce the completion of these two acquisitions and the expansion of our service in Arizona and New Mexico," said EPCOR Water USA's president, Joe Gysel. "EPCOR is committed to growing our business in the southwestern United States. These additions bring incremental value, important water resources in northwestern Arizona, and are a natural extension of EPCOR's water operations in communities where we already provide service."
At US$2.5 million, the North Mohave Valley Corporation purchase is a larger transaction than the Thunder Mountain Water acquisition, which costs US$950,000.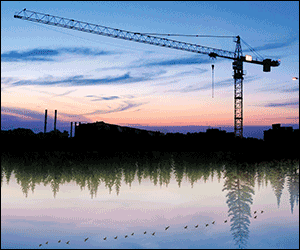 EPCOR will serve approximately 2,000 customers in the new North Mohave water district around Bullhead City, bringing the company's total number of northwestern Arizona customers to around 21,000. In New Mexico, the Thunder Mountain water district will provide service to approximately 750 customers.