As part of Cleantech Export Week 2018, Export Development Canada (EDC) has recognized five Canadian cleantech companies as enterprises to be observed, including two companies focused on conserving water and improving water management.
EDC stated that the five companies, whose technologies and business strategies have successfully taken their products beyond Canada's borders, stand out, because of their dynamic solutions to climate change, waste and water management, and feeding a growing population while contributing to the Canadian economy.
"Canada has a great reputation for developing innovative clean technology. The companies we are recognizing today know the potential that lies outside our borders and understand the challenges Canadian cleantech companies face getting there," said Carl Burlock, senior vice president, Global Head Financing and International Growth Capital, EDC. "By sharing the stories of these outstanding organizations, we hope other potential exporters will be inspired by their success to begin their own export journeys."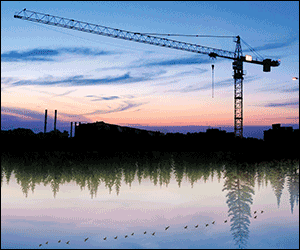 Based in Winnipeg, Manitoba, Farmers Edge is leveraging data-driven precision agriculture to reduce fertilizer and water use on farms. The company collects data from myriad sources that include daily satellite imagery, on-farm weather stations, soil sampling, nutrient management, precision application technologies for fertilizer and water, and artificial-intelligence-based software that gives producers an all-up understanding and direct control of their land and productivity.
Since 2002, Quebec's Hortau has been working to improve agriculture irrigation systems. Using mobile software, Hortau's patented smart irrigation management system shows growers how their crops are faring in real time, allowing them to irrigate or adjust practices before stresses like drought or lack of aeration can have a negative impact on the crop.
The other companies highlighted in the EDC statement are: Westport Fuel Systems, which provides a high-pressure direct injection technology for combustion engines; P&P Optica, a company improving the quality of food in our supply chain; and Pyrowave, working to fully recycle plastics.
The crown corporation, EDC, is Canada's largest provider of financial solutions for cleantech companies. Since 2012, EDC has facilitated more than $5 billion worth of cleantech export business and supported more than 190 Canadian cleantech companies in the first three quarters of 2018 alone.
Based on commitments under the Paris Agreement, the World Bank estimates global cleantech opportunities to be $23 trillion through 2030. EDC has a dedicated team focused on understanding the industry's needs and delivering the right solutions to help Canadian cleantech companies grow their business internationally.