EcoWater Canada has received a Certificate of Emissions Compliance from Zerofootprint.
This analysis looked at the carbon footprint of the water softeners and Reverse Osmosis drinking systems from the entire manufacturing process to the final product delivery, determining the impact on the planet. EcoWater Canada will be purchasing carbon offsets to complete the loop and make the entire process carbon neutral.
Paul Godin, president of EcoWater Canada says, "We work continuously to minimize the impact of our products, processes and services on the environment and this Zerofootprint certification is one of a series of corporate initiatives that we have undertaken to build an environmentally sustainable business."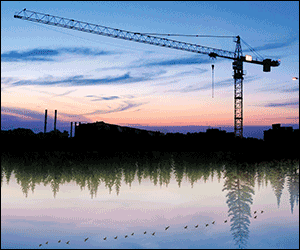 EcoWater's 'Clean Water, Green Future' initiative and recycling program for Reverse Osmosis cartridges were part of the company's focus on environmental footprint.
"We applaud EcoWater's commitment to sustainability," said Ron Dembo, CEO, Zerofootprint. "Their decision to make EcoWater products carbon neutral makes them the first company in Canada to neutralize the greenhouse gas emissions from residential water treatment products."