The U.S. Environmental Protection Agency's (EPA) Administrator, Andrew Wheeler, and Region 5 Administrator and Great Lakes National Program Manager, Cathy Stepp, unveiled an updated action plan under the Great Lakes Restoration Initiative (GLRI).
"The Trump Administration is taking action to improve water quality while boosting local economies across the country," said E.P.A. Administrator Andrew Wheeler. "More than $2.4 billion from the GLRI has funded over 4,000 restoration projects. The GLRI Action Plan III and the grant funding we are announcing today will continue to accelerate this great work to the benefit of millions of Americans living in and visiting the region."
The GLRI Action Plan III will guide the actions of federal agencies and their many partners over the next five years to protect and restore the Great Lakes—fueling local and regional economies and community revitalization efforts across the basin. The agency also announced $11 million in funding for grants to support GLRI projects in Michigan.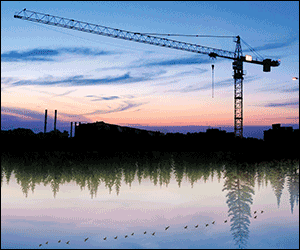 "The Great Lakes are a regional, national, and international treasure," said Regional Administrator and Great Lakes National Program Manager Cathy Stepp. "It will take ambitious, dedicated, and collaborative efforts by federal, state, tribal, local and non-governmental partners to ensure that our magnificent Great Lakes not only endure—but thrive."
In addition to GLRI Action Plan III, the agency announced that it has recently awarded five GLRI grants, totalling nearly $11 million, for restoration work in Michigan:
$2.2 million grant to Alliance for Rouge Communities (ARC) to restore Tamarack Creek and Johnson Creek habitat flood plains in Rouge River AOC.
$380,000 grant to Wayne County to design habitat restoration projects in Rouge River AOC.
$3.7 million grant to Michigan Department of Natural Resources to restore the natural surface water flow in flatwoods of Belle Isle in Detroit River AOC.
$815,500 grant to Alliance for Rouge Communities to restore wetlands in Seeley Creek in the Rouge River AOC.
$3.5 million to Michigan Department of Environment, Great Lakes and Energy to continue restoration work at 12 impacted sites on the Great Lakes and to coordinate the state's lake-wide management plans for Lakes Superior, Michigan, Huron, and Erie as part of a new three-year grant for $10.5 million.
"President Trump's E.P.A. has made tremendous environmental progress and its plan to accelerate the restoration of the Great Lakes is a win for conservationists and Hoosiers," said Senator Mike Braun. "This decisive action will keep Asian carp out of the Great Lakes, reduce harmful algal blooms, and protect fish, birds, and other animals whose habit relies on the Great Lakes."
The GLRI was launched in 2010 as a non-regulatory program to accelerate efforts to protect and restore the largest system of fresh surface water in the world and to provide additional resources to make progress toward the most critical long-term goals for this important ecosystem.