The Food and Agriculture Organization of the United Nations (FAO) has raised alarm over the lack of funding being directed towards the impacts of drought, flood, and conflict on the security of people worldwide, especially those already living under vulnerable circumstances.
The FAO's mid-year report raised alarm that some of the world's most severely underfunded crises, which in the wake of new shocks, such as droughts, floods, lean seasons, or conflicts, could push millions of people into acute hunger and food insecurity. These emergencies include drought in Afghanistan, Sudan, and Syria hit by drought and a severe monsoon season, causing flooding, in Bangladesh.
"We want to highlight critical needs in these underfunded crises where our resources to act are currently extremely limited," said Dominique Burgeon, director of FAO's Emergency and Rehabilitation Division, Strategic Programme Leader – Resilience.
Without urgent support to the agriculture-based livelihoods, the FAO has stated that there is a real risk of the situations further deteriorating in the affected areas in the second half of 2018, with rising hunger and humanitarian needs. In some of the countries, funding received for livelihoods-based humanitarian action has not come close to matching needs. FAO has said it urgently requires $120 million to reach 3.6 million people in the remainder of the year.
Overall, FAO has received less than 30 per cent of the $1 billion requested at the beginning of the year to meet the urgent needs of 33 million people worldwide. For some crises, FAO has received as little as 6 per cent of requirements, leaving millions at risk of acute hunger.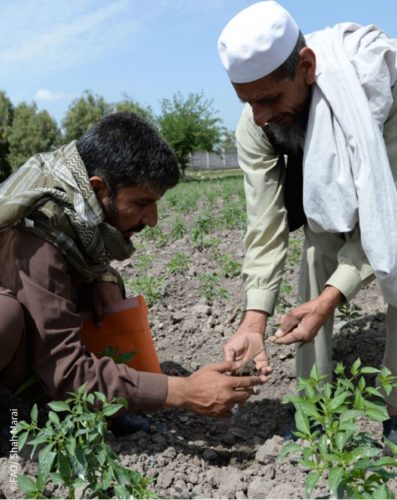 "We must ensure that no one is left behind. We need to act now to provide urgent food security and livelihood interventions to save people's lives, safeguard livelihoods, and strengthen their resilience in the face of future crises," said Burgeon. "With the support of our resource partners, we can help to avert a further deterioration of food security in some of the most neglected crises in 2018."
In Syria, the latest indications are that drought in some parts of the country could exacerbate the impact of years of conflict and displacement, threatening to further undermine food production.
Pastoral populations in the Sahel are struggling to cope with the effects of last year's drought in addition to ongoing conflict and insecurity in the region. They require urgent assistance to protect their herds and address rising hunger.
Humanitarian needs also remain high in the Sudan, driven by a combination of high food prices, the upcoming lean season, displacement, the breakdown of livelihoods, underlying poverty, and the impacts of drought and other natural disasters.
FAO's emergency response in the affected countries will include provision of crop and vegetable seeds, farming tools and feed for animals, rehabilitation of water infrastructure and water points, animal vaccination campaigns and animal health treatment, improved soil and water management, cash transfers, and cash for work.