Construction upgrades to the primary and secondary-treatment processing system at the Wastewater Treatment Plant (WWTP) are set to begin later this month to help meet the demands of a growing community as well as maintain compliance with Federal and Provincial wastewater treatment regulations. The upgrades to the plant will ultimately increase treatment capacity, provide system redundancy, increase seismic and flood resiliency, improve plant performance and effluent quality, while decreasing biosolids production and associated energy usage, carbon emissions and handling costs. $10M was allocated to the WWTP upgrades in the 2022 Financial Plan, with funding for the project to be obtained from Development Cost Charges (DCCs) as well as from Reserves. 
"Our commitment to investment in critical infrastructure is steadfast as we strive not only to keep up with the growth of our community, but to also mitigate the effects of our changing climate," says District of Squamish Mayor Karen Elliott. "These upgrades are of even greater importance to ensure our critical services are resilient and withstand extreme weather events today and into the future."   
Upgrades to the WWTP were outlined in the 2015 Liquid Waste Management Plan (LWMP) that identified when the plant would require a capacity increase to meet population growth forecasts and redundancy requirements in accordance with the Municipal Wastewater Regulations. Once construction is complete, the new plant should sustain population growth until approximately 2040 and will provide post-disaster operability and withstand seismic and flood events. The LWMP provides guidance to the District's services for sanitary, liquid waste and urban runoff issues until 2031.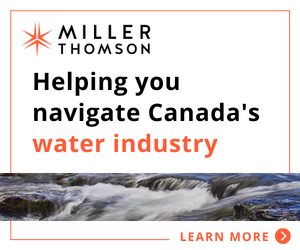 The major upgrade works include: 
Construction of a new secondary clarifier and concentric ring bioreactor. By sharing the same centre construction, these two processing tanks will be able to perform the secondary treatment of wastewater (the bioreactor creates 

an activated sludge process that uses aeration and bacteria to treat wastewater)

 as well as the clarification process (which 

separates solids and scum to prepare wastewater for UV treatment)

 while minimizing space requirements at the plant;

 

Conversion of an old clarifier tank into a primary clarifier to optimize existing infrastructure, reduce biosolids production and aeration energy and create ongoing value from old infrastructure throughout its remaining useful life;

 

New septage receiving station (used for septic systems from Squamish and recreational sites along the Sea to Sky corridor); and

 

Electrical and control system upgrades.

 
Environmental benefits: 
The District currently produces 45,000 kg of CO2 emissions annually from trucking biosolids to the Callaghan Composting Facility. This project will reduce biosolids production by approximately 10% resulting in a corresponding reduction in CO2 emissions.

 

This upgrade will reduce aeration requirements in the treatment process resulting in a 35% reduction in electricity consumption for aeration helping the District achieve its municipal energy and emissions reduction targets.