In a partnership with the Dene Tha' First Nation, the Government of Alberta is bringing safe and reliable drinking water to the nation.
The $2.1-million project will connect the Dene Tha' First Nation in Bushe River to the Town of High Level water treatment plant by waterline. This is the 10th project funded through Alberta's First Nations Regional Drinking Water Tie-In Program, which will benefit 14 First Nations.
"This is one more step on the path of reconciliation and a display of our ongoing collaboration between First Nation communities, the federal government, and water commissions to address the water quality issues faced on reserves," said Richard Feehan, Minister of Indigenous Relations. "Everyone in the province deserves to have access to a safe and reliable source of drinking water."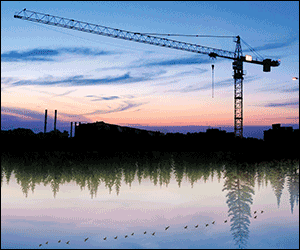 Construction of the waterline will begin once the design phase is completed. The project is expected to be in place by 2020.
"We are most grateful for this announcement which gives us great hope by being given a starting point towards getting a safe drinking water supply right to our doorstep," said Chief James Ahnassay, Dene Tha' First Nation. "The waterline to Bushe is very much welcomed as it also means the high cost of trucking water will go down for our administration as more development continues to the core area."
The project is part of the province's $100-million commitment to ensure First Nations in Alberta have access to safe, reliable drinking water. Budget 2017 committed $100 million to provide clean, safe drinking water to First Nations, where feasible, through the First Nations Regional Drinking Water Tie-In Program.