Dawn Martin-Hill, associate professor at McMaster University, has been named the 2022 University of Oklahoma International Water Prize recipient for her commitment to improving water security for the people of the Six Nations of the Grand River.
The prize honours those who specifically work on water security on behalf of disadvantaged communities in the U.S and abroad.
"I'm humbled and honoured to be receiving this award," said Martin-Hill. "This provides the stamp of excellence needed to build towards equity in scientific knowledge systems, and also provides the opportunity for greater support from esteemed scientists and institutions around the world."
Martin-Hill leads Ohneganos, a water research program made of up two interdisciplinary and community driven research projects: Co-Creation of Indigenous Water Quality Tools and Ohneganos—Indigenous Ecological Knowledge, Training and Co-Creation of Mixed-Method Tools.
Both use an innovative research framework that facilitates sharing and integration of Western Science, and Indigenous and Local Knowledges.
"Indigenous knowledge mobilization is incredibly important in ensuring the community has access to this research," said Martin-Hill. "The work that we continue to do like our Haudenosaunee Science resource book, turtle tagging, water sensors, and digital stories and podcasts lends to self-determination while enhancing culturally informed scientific knowledge."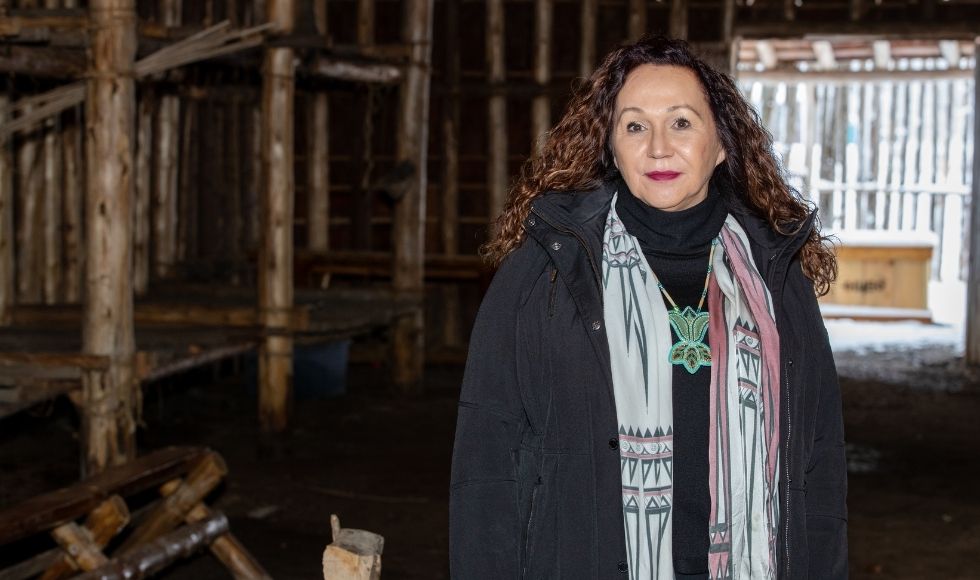 The research examines the impact of contamination and water scarcity on humans, fish and wildlife at Six Nations of the Grand River, Canada's largest Indigenous reserve.
Although Six Nations is close to major cities like Hamilton and Brantford, some tests have found heavy metals such as mercury in the community's well water. In addition to this, only 10 per cent of homes have access to clean, safe water from an on-site, state-of-the-art water purification plant.
"I want to change these statistics," said Martin-Hill. "We have a climate crisis on our hands, and we need our people leading. It's time for us to be in the driver's seat."