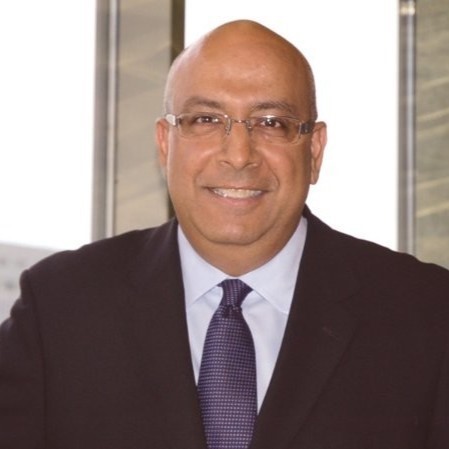 David Daniels has joined Carl Data Solutions as the vice president of Environmental Monitoring as a Service (EMaaS) Sales.
"David is a proven large enterprise solution executive who is tasked with building a sales pipeline for our AI and Machine Learning-enabled environmental monitoring technology," said Jean Charles Phaneuf, CEO of Carl Data Solutions. "The global climate crisis necessitates that large industrial companies and government institutions prioritize the "E" in Environmental, Social and Governance (ESG) mandates."
During his 27-year career selling enterprise technology solutions, Daniels had revenue responsibility for $300 million in sales at Microsoft Canada as director of E-solutions & Technology. He created and directed national teams to increase adoption of all Microsoft technologies, solutions, and services by corporations, technology partners, and Independent Software Vendors (ISVs). For the technology research and advisory company Gartner, he held Area Manager sales roles in Chicago, Eastern Canada, and Mid-West USA. He achieved Gartner Winners Circle Awards for sales leadership in 2016, 2017, and 2018. He joined the Winners Circle as Area Manager in two teams and two countries in the same year.
"At Carl Data Solutions I see a tremendous opportunity to deploy our technology in large enterprise settings mandated with environmental compliance initiatives driven by ESG," said Daniels. "In 2020 the U.S. broke an unsettling record, experiencing 22 extreme weather and climate change-linked disasters that each cost in excess of $1 billion, according to the National Oceanic and Atmospheric Administration.
"A 2020 report by S&P Global Ratings found that water scarcity will affect 38 per cent of countries in 2050 under a high-stress climate scenario, raising risks under this scenario for their municipal water utilities, public-owned power utilities, and local governments," added Daniels. "Sustainability isn't an option, it's an urgent imperative. Carl Data Solutions gives large enterprises and government organizations the ability to manage what we have proven can be measured using state-of-the-art technologies that underpin Industry 4.0—namely Internet of Things, Artificial Intelligence, Cloud Infrastructure, and Big Data/Analytics."
Carl Data Solutions Inc. is an Industrial IoT (IIoT) and Big Data as a Service (BDaaS) company that provides collection, storage, and analytics solutions for data-centric organizations.