The Capital Regional District (CRD) has awarded a $6.8-million contract to Jacob Bros Construction to construct the Trent Forcemain.
Jacob Bros Construction was selected by the CRD through a competitive selection process. Jacob Bros is a multi-discipline general contractor that focuses on heavy civil and building construction. It is based in Surrey, B.C. with a satellite office in Victoria.
Construction of the Trent Forcemain is anticipated to begin early in 2020 and take approximately 10 months to complete. This 1.9-kilometre pipe will be installed as part of the Wastewater Treatment Project's conveyance system. It will run from the intersection of Chandler Avenue and St. Charles Street connecting to the Clover Point Pump Station. This addition to the eastern branch of the CRD's core area conveyance system will increase the capacity of the system and reduce wet weather overflows.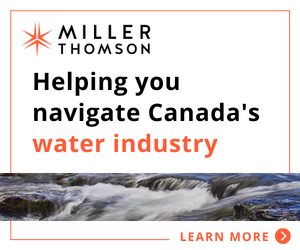 The Trent Forcemain is one of the projects that is being undertaken as a part of the Wastewater Treatment Project. The project includes the construction of the McLoughlin Point Wastewater Treatment Plant and the Residuals Treatment Facility at Hartland Landfill. It also includes the conveyance system that will carry wastewater from across the core area to the McLoughlin Point Wastewater Treatment Plant and residual solids to the Residuals Treatment Facility.
Once complete, the Wastewater Treatment Project will provide tertiary treatment for wastewater for the core area municipalities of Victoria, Esquimalt, Saanich, Oak Bay, View Royal, Langford, and Colwood. It will also provide tertiary wastewater treatment for the Esquimalt and Songhees Nations.
The Wastewater Treatment Project remains on schedule to treat wastewater from the core area by December 31, 2020 with a budget of $775 million.
The Wastewater Treatment Project is being funded by the Government of Canada, the Government of British Columbia, and the CRD.
More information about the Wastewater Treatment Project is available here.