Victoria, B.C. – Alicia Fraser has been appointed as the new General Manager of Integrated Water Services (GM IWS) with Capital Regional District. Ms. Fraser will assume those responsibilities on July 24, 2023.
The GM IWS became vacant with the appointment of Mr. Robbins to the position of CAO last November.  The CAO and CRD Board initiated an intensive, national search to fill the role in late 2022 following Mr. Robbin's appointment.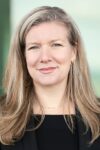 "The Board is delighted to appoint Alicia Fraser to this senior position with the CRD," said CRD Board Chair Colin Plant. "Ms. Fraser's extensive background of experience, and her dedication to her profession, make her an exceptional candidate and she will be a terrific addition to our leadership team."
"Alicia will be a very welcomed and strong addition to our CRD team," said CAO Ted Robbins.  "The Integrated Water Services department is key to delivering the highest quality water and wastewater services to our region, and we are very fortunate to have Alicia join us to lead this very important area, as well as assist in leading our organization as a whole.  I could not be more delighted to have Alicia join our team."
Ms. Fraser comes to the CRD from the Ontario Clean Water Agency where she was serving as President and Chief Executive Officer.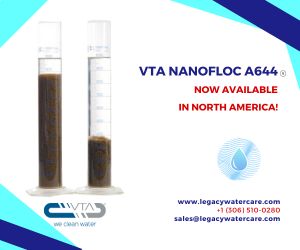 "I am honoured to have been selected for this role and thrilled to be joining the CRD," said Ms. Fraser. "I look forward to working closely with the IWS team, the Board and the Executive team to ensure the continued high quality service to the CRD communities."
Ms. Fraser will work with the Regional Water Commission and the CRD Board on delivering the Regional Water Supply Master Plan, as well as supporting the many water and wastewater commissions across the capital region guiding the many services provided.  Ms. Fraser will be supported by a strong team of staff dedicated to service excellence.