The Mayors of Corner Brook and Mount Moriah have reached an agreement about their water services, averting a contentious threat to cut Mount Moriah's water off.
Corner Brook Mayor, Charles Pender said, "Late last week the deputy mayor and I met with our city management to review possible options in an effort to resolve the outstanding issues. On Friday, I contacted the mayor of Mount Moriah and invited him to meet, one on one, for a discussion."
Pender said that he met with Mayor Joe Park on Saturday at Corner Brook City Hall to discuss the outstanding issues and created the general basis for an agreement. City manager, Melissa Wiklund was then asked to meet with Mayor Park early Monday morning to work out the details. On Monday evening, both the city council and the town council met in separate meetings and agreed in principle to the new wording in the agreement. The new agreement includes provisions granting Mount Moriah protection over its infrastructure, as well as a 200,000-litre flushing allowance for water line breaks within the city's jurisdiction, both of which were sticking points for Mount Moriah council.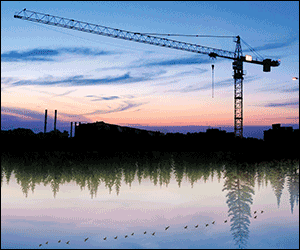 "As you may realize, oftentimes when negotiations seem to be going nowhere you have to push the issue to clarify the position of both sides, sift through the chafe and get to the crux of the problem. In bringing this issue to the public meeting, we were able to accomplish this goal and narrow down the issues to two…In the end, neither issue was of significant concern for us, and once the Town Mayor and I were able to sit down one on one and clarify these issues, it was a relatively easy fix to change the wording in the agreement to the satisfaction of both parties," said Pender.
"We are pleased that earlier this evening the town council voted to accept the agreement as amended. We expect that both signs will sign the official documents later this week," said Pender.
For over 40 years, the town of Corner Brook, Newfoundland has been providing water services to nearby community of Mount Moriah free of charge. Ten years after Mount Moriah's contract with the municipality expired, the community had been unsuccessful in striking a new water services agreement. Earlier this month, Corner Brook council had approved a motion to potentially cut off Mount Moriah's water in January if an agreement could not be reached. The mayor and council explained that this measure was unwanted, but necessary due to the liabilities at stake that would put Corner Brook residence at risk.