Geneva – Parties at the Convention on Wetlands' 14th Conference of the Parties or COP14 celebrated this year's 25 accredited Wetland Cities at a dedicated ceremony. The 25 new wetland cities were commended for exceptional efforts to safeguard urban wetlands for people and nature.
The Wetland City Accreditation Scheme was established by the Convention on Wetlands in 2015, recognizing urban wetlands' important services for livelihoods, health, climate regulation, flood and storm protection and biodiversity. With more than half of the world's population living in urban areas today – set to increase to 68% by 2050 – protection and wise use of urban wetlands is critical to achieving a climate-safe, water secure and nature positive future.
Cities accredited as Wetland Cities are proposed by the Independent Advisory Committee, a multi-stakeholder group composed of scientists, civil society and Contracting Parties. Cities are accredited based on criteria relating to ecosystem services they provide: including water provision, climate regulation, protection from floods, storms and droughts; biodiversity and ecological health.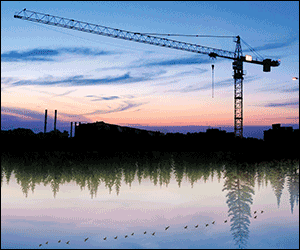 25 new cities awarded Wetland City Accreditation
Attended by Contracting Parties, civil society, academia, youth and other COP14 observers, the ceremony saw mayors and Contracting Party representatives from the new wetland cities awarded with a certificate by the Convention on Wetlands' Secretary General, Dr Musonda Mumba. The newly accredited cities include:
Canada: Sackville
China: Hefei; Jining; Liangping; Nanchang; Panjin; Wuhan; and Yangcheng
France: Belval-en-Argonne and Seltz
Indonesia: Subaraya and Tanjung Jabung Timur
Islamic Republic of Iran: Bandar Khamir and Varzaneh
Iraq: Al Chibayish
Japan: Izumi and Niigata
Morocco: Ifrane
Republic of Korea: Gochang; Seocheon; and Seogwipo
Rwanda: Kigali
South Africa: Cape Town
Spain: Valencia
Thailand: Sri Songkhram District
Secretary General, Dr Musonda Mumba said, "The Wetland City Accreditation scheme is a great example of the bold actions we need from all sectors to integrate wetland conservation and wise use into all aspects of service delivery and sustainable development. I congratulate the 25 newly accredited cities whose actions will inspire more cities to invest in urban wetlands as nature-based solutions for sustainable development, climate and biodiversity."