Minister of Indigenous Services, Jane Philpott has congratulated Whitefish River First Nation (WRFN), ON, on progress towards an elevated reservoir, after the community awarded a contract for the construction of the water reservoir.
Ceccetto & Sons Ltd. was awarded the contract through a public tendering process by the WRFN in Ontario. Once constructed the 1,280 cubic metre elevated storage reservoir will serve the community's long-term drinking water needs and provide sustainable long-term water pressure to improve fire protection to the community's residents and infrastructure.
"Our elevated storage reservoir will complement our existing community infrastructure. Our citizens depend on safe and secure drinking water from source to tap. These are services counted on by most Canadians and the citizens of Whitefish River are no exception," said Chief Shining Turtle, WRFN.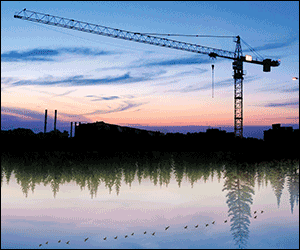 Located approximately 100 kilometres southwest of Sudbury, Ontario, the reservoir will complement the 450-person community's water treatment plant, which began operation in October 2010. To aide in the construct of the reservoir, the Government of Canada is investing $3.5 million, which includes $345,000 for the design.
"This investment by the Government of Canada supports our shared commitment to improving health and safety on reserve," said Minister Philpott in a statement. "I commend Chief Shining Turtle for his vision and work to make this project happen, which will bolster the community's access to clean, safe drinking water and its ability to fight fires."
Construction is scheduled to begin immediately and has a target completion date of October 2018.
Feature image credit: WRFN.