The Government of Canada is asking technical experts who focus on drinking water to provide feedback in the consultation process for the drinking water guidance document on the use of quantitative microbial risk assessment.
The Guidelines for Canadian Drinking Water Quality encourage the adoption of a multi-barrier source-to-tap approach to produce clean, safe and reliable drinking water. As part of this source-to-tap approach, quantitative microbial risk assessment (QMRA) can be used for the entire drinking water system from pathogens in source water, through the treatment process, to the consumer to understand the potential impact on public health.
The purpose of the new guidance document is to provide an overview of the considerations, including the assumptions and limitations that are necessary for conducting site-specific risk assessments; and to describe the principles, equations, and literature values used by the Health Canada QMRA model.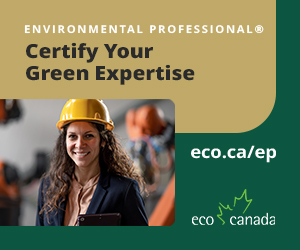 This consultation is intended for scientific or technical audiences, however, the general public is also welcome to comment.
The online consultation will be available from March 9 to May 11, 2018.
The consultation document is available online and comments may be submitted  to the Federal-Provincial-Territorial Committee on Drinking Water Secretariat via email or mail:
Federal-Provincial Territorial Committee on Drinking Water Secretariat
Water and Air Quality Bureau, Health Canada
3rd Floor, 269 Laurier Avenue West
Address Locator 4903D
Ottawa, ON K1A 0K9
Email: [email protected]