Comox Valley Regional District (CVRD) recently announced the completion of its HMCS Quadra Forcemain Replacement Project.
Construction of the forcemain restarted in September to replace the existing pipe running through the K'omoks Estuary that was more than 60 years old and at risk of failure. Once pump station upgrades are complete at HMCS Quadra, the old pipe will no longer be in use, eliminating a significant risk to the area's natural environment.
"We thank everyone for their patience during this project. We know it was at times disruptive, but the installation of this new forcemain has allowed us to eliminate a significant environmental risk in the K'omoks Estuary," said Charlie Gore, manager of capital projects for the CVRD.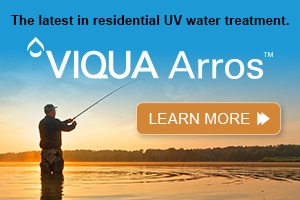 The $1.6 million project is funded by the Department of National Defence under its capital assistance program and included installation of a new forcemain from HMCS Quadra to the Hawkins/Croteau/Torrence intersection, as well as a pump station retrofit for the facility located at HMCS Quadra, which is nearing completion. The CVRD will own and operate the forcemain and pump station once this work is complete in December. The upgrade was also part of a larger plan to transfer operations and maintenance from DND to the CVRD.
Along with protecting the estuary, this project also required careful planning to ensure protection of the sensitive and rare ecosystem at Goose Spit. Thorough environmental review and monitoring, along with a construction method that kept equipment on paved, graveled, or maintained lawns and implemented erosion and sediment control preserved the integrity of the surrounding ecosystem, which was confirmed through water quality monitoring throughout the project. The project also made use of directional drilling to minimize the site footprint and consequent impact.