More than $15.2 million in joint funding has been announced for 26 projects to safeguard public health and the environment in communities in Eastern Newfoundland and Labrador.
"Investing in high-quality water infrastructure is an essential part of building greener and healthier communities," said Churence Rogers, member of parliament for Bonavist−Burin−Trinity.
"We are proud to invest in better water and wastewater services for these 26 communities in Eastern Newfoundland and Labrador, supporting future community growth and protecting the environment," added Rogers. "Canada's infrastructure plan invests in thousands of projects, creates jobs across the country, and builds cleaner, more inclusive communities."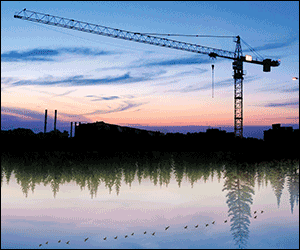 Communities that will be receiving funding include:
New-Wes-Valley: An 1,800-metre watermain extension from Little Northwest Pond to Newtown and Templeman streets will increase resident's access to potable water. It will also reduce maintenance costs at the town's current sole water source, Carter's Pond.
Bonavista: Upgrades to the lift station will increase the Town's capacity to treat and manage wastewater and stormwater.
Terrenceville: Installation of armour stone where coastal erosion is occurring will provide protection against the heavy wave action.
"Managing municipal infrastructure is a priority for all communities because lift stations, sewer mains and the ability to manage stormwater is something all residents rely on," said Derrick Bragg, minister of transportation and infrastructure for Newfoundland and Labrador. "Like all infrastructure, they require maintenance. These investments help these communities make sure they can continue to provide these services without any disruptions and provide employment in each of the communities."
The Government of Canada is investing more than $6 million, with the Government of Newfoundland and Labrador providing over $7.4 million for these projects through the Green Infrastructure Stream (GIS) of the Investing in Canada infrastructure plan. The municipalities are contributing more than $3.3 million in total towards their respective projects.