Ottawa – The City's Standing Committee on Environmental Protection, Water and Waste Management today approved updates to the Rain Ready Ottawa pilot program, which encourages property owners to reduce the harmful impacts of rainwater runoff on our streams and rivers.
In the program's successful first year, the City provided industry training, home assessments, education and financial rebates to help residents make landscaping changes to resolve rainwater issues on their properties.
A new eLearning course would be added to assess eligibility for the existing Rain Ready Ottawa rebate program. The online course would be an alternative to the popular home assessment program, which currently has a long waiting list. This would help residents qualify sooner for rebates to start their own yard improvement projects. Residents who are not eligible for rebates based on geographic requirements could still take the eLearning course to learn about ways to improve rainwater management on their properties.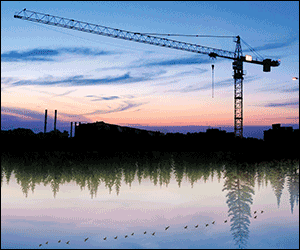 The Committee received an update on the Community Energy Innovation Fund, a one-time $500,000 grant program for community-based projects that supported Energy Evolution, the City's community energy transition strategy. The five completed projects collectively increased energy literacy, encouraged behaviour changes, piloted emerging technologies, and enabled energy conservation and efficiency or renewable energy generation.
Three other projects were approved but were not completed and $216,775 in unspent funds were returned to the City. Those funds would be used to extend one temporary full-time position to work on Energy Evolution projects, subsidize thermal scans on community buildings, and fund the development of a Local Improvement Charge program to increase energy efficiency and conservation in commercial buildings. This item will rise to Council for consideration on Wednesday, March 23.
The Committee approved a motion to phase out City-operated gas-powered lawn and yard equipment and replace it with electric alternatives. This initiative would reduce the air and noise pollution generated by two-stroke gas-powered lawn and yard equipment currently in use, such as leaf-blowers. The phase-out would begin with a pilot this summer. Staff would report back with a detailed plan to reduce emissions and environmental impacts of its operations equipment later in the year.
Unless otherwise noted, recommendations from today's meeting requiring approval will rise to Council on Wednesday, April 13.