Clearford Water Systems Inc. announced that it has entered into a new US$1.5 million loan with an existing lender.
The proceeds of the loan will be used to repay certain short-term debt and to assist Clearford Water Systems in meeting its short-term working capital requirements. The loan bears interest at 8 per cent per annum and matures on December 15, 2020.
Clearford announced that its Board of Directors has initiated a formal process to review potential strategic alternatives available to the company. The Board has appointed an independent committee to undertake a broad review of potential alternatives to enhance Clearford's value.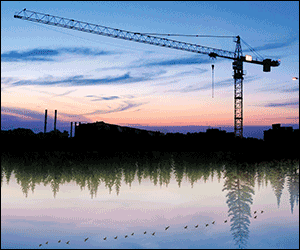 Strategic alternatives may include, but are not limited to: a sale or merger of the company or other form of business combination; a sale or joint venture involving all or a portion of the assets; a recapitalization of the company or other form of strategic investment; new long-term debt financing or the purchase of assets.
Clearford has not set a definitive schedule for the process. The company does not intend to provide updates or otherwise disclose developments with respect to the process until the Board has approved a definitive transaction or strategic alternative, or otherwise determines that disclosure is necessary or appropriate.
"With the completion of phase one of the company's strategy of becoming a full-service provider of water and wastewater services in Ontario through a series of acquisitions, we are now entering phase two, which requires streamlining the company's capital structure to enable the more rapid growth of integrated business lines and financial performance improvement in general," said Kevin Loiselle, chief executive officer of Clearford.