Clearford Water Systems Inc. has acquired a privately owned local water utility in Ontario's Niagara Region that provides safe drinking water for approximately 300 residents in the Lake Erie basin.
The utility's assets include regulatory permits and permanent infrastructure for water intake from Lake Erie, a drinking water treatment plant, and a water distribution pipe network to deliver potable water to residences. Clearford will explore options to expand the customer base, which may include new developments and existing residences or commercial operations serviced by private wells.
"We expect to increase the recurring revenue and operational profit generated from this new utility in the coming years as we implement best management practices and evaluate strategic upgrades that will lower the overall operating costs for the utility," said Kevin Loiselle, president and CEO of Clearford.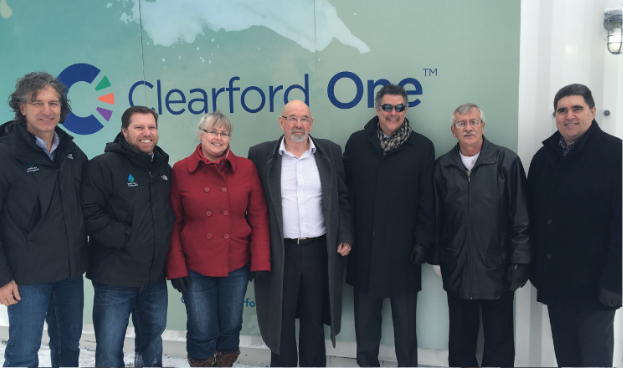 The acquisition will be the foundation of the Clearford Water Utility (Ontario) Inc., a new subsidiary set up to acquire water and wastewater assets in Ontario. This is the latest stage in the execution of the company's business model of becoming a full-service water utility and technology provider after the initial acquisition of Koester Canada and its Team Aquatic operations division in November 2017.
"We will continue to review acquisition targets in an effort to make additional similar strategic acquisitions as Clearford is now in an excellent position to deploy this new utility model for other communities in Ontario that can benefit from the unique combination of professional services, end-to-end engineered solutions, and project-based financing that we have put together to support the Company's growth plans over the past year," said Loiselle.
In conjunction with this acquisition, Clearford announced that it has entered into two new loan agreements. The total value of the new loans is $2.26 million USD. Both loans are 10-year term loans and bear a 9.75 per cent interest rate with interest payable semi-annually. Clearford also announced that it has received final approval for the $1.65 million CAD convertible debenture it previously announced.