Clearford Water Systems Inc. announced today that it has signed a contract to supply a wastewater treatment facility for the new one-million-square-foot YOW1 warehouse that will be constructed in Ottawa's east end on Boundary Road near Highway 417.
The Ottawa-based company will design and build an advanced membrane bioreactor (MBR) wastewater treatment plant to process all the sewage generated by up to 1,000 workers when the new warehouse project is operational. The site requires its own treatment plant, because it's located outside of the wastewater service area for the City of Ottawa.
The site developer, owner, and constructor, Montreal-based Broccolini, selected Clearford's water treatment subsidiary Clearford Koester Canada to provide a full turnkey solution, including engineering, design, and installation of a Clearford packaged plant. Installation of the plant is planned by the end of 2018, with commissioning in spring 2019.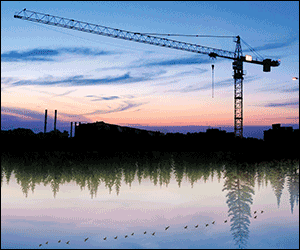 "This is an exciting project to showcase Clearford's model for integrated water services in our own backyard," said Kevin Loiselle, president & CEO of Clearford. "Land developers, businesses, and municipalities are all benefitting from the innovative clean technology solutions being developed right here in Ottawa, Ontario."
Sustainable Water Investments Inc. (SWI), a Vancouver-based investment vehicle formed and capitalized by a European bond issuance platform, continues to support Clearford with the implementation of qualified water and wastewater-related infrastructure development projects, including ongoing operations and maintenance contracts under Clearford's Pay-for-Performance delivery model, up to an aggregate value of $100 million.
SWI was granted a right of first refusal on the financing of each qualified project until February 28, 2020. The Project Finance Facility continues to support the execution of the strategic business plan originally announced by the Clearford in June 2017 and supplements the company's recent acquisition of Koester Canada Inc. (now Clearford Koester Canada) and its subsidiary, Team Aquatic Operations Group (now Clearford Waterworks).