Trent University and the City of Peterborough have announced the appointment of Martin J. Yuill as the executive director of Cleantech Commons.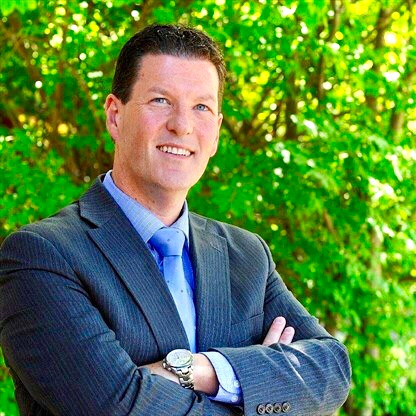 Yuill brings management and international work experience to the executive director role. A seasoned executive in both the corporate and non-profit sectors, Yuill has launched new initiatives and driven organizational growth across Canada. His background includes building innovation hubs, developing investment networks, animating startup communities and ecosystems, and helping entrepreneurial ventures to start and grow.
Yuill currently serves as director of Emergence, a national bioscience business incubator headquartered in Charlottetown, PEI, as well as director of incubation services at the PEI BioAlliance Inc. He is the former president and CEO of the Greater Peterborough Innovation Cluster (GPIC).
"I am delighted to play a role in making Peterborough's Cleantech Commons research park Canada's premier clean technology research, innovation and commercialization location, and the centre of a cluster of next-generation technology companies and start-up ventures," said Yuill. "By creating a collaborative innovation district that brings together the academic, research, investment and business communities and provides critical value-adding business support services and mentorship to drive company growth, Cleantech Commons is set to become a critical component in Canada's cleantech innovation infrastructure"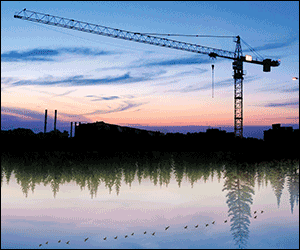 "The Commons will support entrepreneurship and the accelerated commercialization of academic research outcomes as well as innovative new global technologies, enhancing economic prosperity and skilled job creation, and helping retain talented graduates in the local community," said Yuill.
As executive director, Yuill will oversee all operations, functions and activities of Cleantech Commons at Trent University and will be responsible for providing strategic direction for the research park and implementing a progressive vision for its future. He will wor with the vice president of finance and administration at Trent University and the commissioner of infrastructure and planning services at the City of Peterborough. In his role, Yuill will promote, encourage, and support a new high-skills economy for city through business development and entrepreneurship activities and the enhancement of research and commercialization activities with Trent University's faculty, research staff, and students. The position is jointly funded by the city and the university.
"This is an exciting time for Cleantech Commons," said Dr. Leo Groarke, president and vice-chancellor of Trent University. "Martin brings a wealth of experience in launching community economic development initiatives and the commercialization of university research. Combined with his enthusiasm for inspiring students in entrepreneurship and innovation, Martin will benefit Trent, and the City of Peterborough and impact the Ontario economy at an exciting time for our region."
With growing interest from potential tenants at Cleantech Commons, Mr. Yuill will collaborate with Peterborough & Kawarthas Economic Development (PKED) to develop and promote economic development strategies, develop and implement marketing and branding strategies, and promote community outreach.
"Cleantech Commons is designed to attract businesses that create jobs and economic activity in the green and clean tech economy," said Sandra Clancy, chief administrative officer of the City of Peterborough. "This is not your ordinary business park. It uniquely ties together research, innovation and commercialization of that knowledge. Martin's experience working with post-secondary institutions, economic development agencies, and the startup sector make him the ideal person to lead Peterborough's newest employment and research park."
Yuill first came to Peterborough from Kelowna, British Columbia in 2013 to lead GPIC, where he was responsible for launching The Cube, a best-practice technology incubator located at Trent University's DNA building. In 2016 he took on a new role leading the growth of Emergence, a national life science-based business incubator, which today boasts clients from "Vancouver to St. John's."
An active and engaged community member, Mr. Yuill has served on the board of the Centre of Excellence for Goat Research & Innovation, was instrumental in launching the FastStart youth entrepreneurship initiative, and served on the advisory board of the Central Okanagan Economic Development Commission.
In addition, he participated as a volunteer design consultant to the Trent Innovation and Entrepreneurship Centre, was a member of the management committee of the Peterborough Community Innovation Forum, and served on the Trent University Business Council. In recognition of his work, in 2014 Mr. Yuill was named one of Peterborough's most influential people by Peterborough This Week. He holds an MBA degree from the University of South Africa.
Yuill will take up his new role as ED on March 1, 2019.