The City of Winnipeg's 2019 preliminary budgets propose to invest $31 million into the city's combined sewer overflow and basement flood management strategy as part of a $169 million six-year plan to reduce basement flooding and reduce combined sewer overflow events.
"Addressing the incidence of overflow events and improving the quality of our city's rivers are priorities for many Winnipeg residents," said Brian Bowman, Mayor of the City of Winnipeg. "This year's preliminary budget proposes to invest a significant amount of resources to address combined sewer overflow events as well as further protect against basement flooding."
The 2019 preliminary capital budget proposes to invest $31.1 million into the combined sewer overflow strategy. This represents a 31 per cent increase in 2019 from what was forecasted in the 2018 adopted capital budget.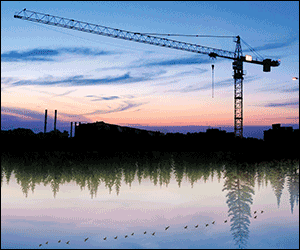 The $169 million six-year forecast proposed in the 2019 preliminary budget for this program represents about a seven per cent increase over the six-year period forecasted in the 2018 adopted capital budget.
Capital funding included in the 2019 preliminary budgets are for the implementation of a Combined Sewer Overflow Plan, sewer relief works associated with basement flooding, and mitigation of combined sewer overflow events with upgrades to sewers, chambers, weirs, and other related works.
A component of Winnipeg's sewer system is designed to collect both land drainage (rainwater and snowmelt) and wastewater (sewage from homes and businesses) in the same pipe. Most of the time, during dry weather conditions, these combined sewer systems transport all of the land drainage and wastewater to a sewage treatment plant where it is treated and then discharged to the river.
During wet weather events, however, the system is often unable to handle all of the water entering the system and it overflows directly to the rivers. These overflow events protect basements from flooding.
There are approximately 1,037 kilometres of combined sewers in the city representing approximately 31 per cent of the city's total sewer system. Since 1977, more than $330 million has been invested to improve the city's sewer system.