The Alliance for Water Stewardship (AWS) will be launching the AWS Standard Version 2.0 on World Water Day 2019, which is taking place on Friday, March 22.
The AWS Standard "is a globally-applicable framework for major water users to understand their water use and impacts, and to work collaboratively and transparently for sustainable water management within a catchment context," according to AWS.
The AWS Standard Version 2.0 is the product of a two-year multi-stakeholder review process that involved open consultations with local to global stakeholders on lessons learned from applying Version 1.0. A number of changes have been made to Version 2.0 following the review process.
Join AWS on World Water Day for a one-hour webinar to learn more about the AWS Standard 2.0. The webinars will take place across four different time zones and will be led by local AWS staff.
Webinar participants will learn about:
The use of the AWS Standard to address water risk and enable sustainability.
Case studies that showcase how the AWS Standard has been implemented (regionally-specific for each webinar).
Changes that have been made from AWS Standard Version 1.0 to Version 2.0.
Opportunities for organisations to learn more about water stewardship through AWS.
To register for a webinar, use the registration link for the time zone in which you wish to attend the webinar: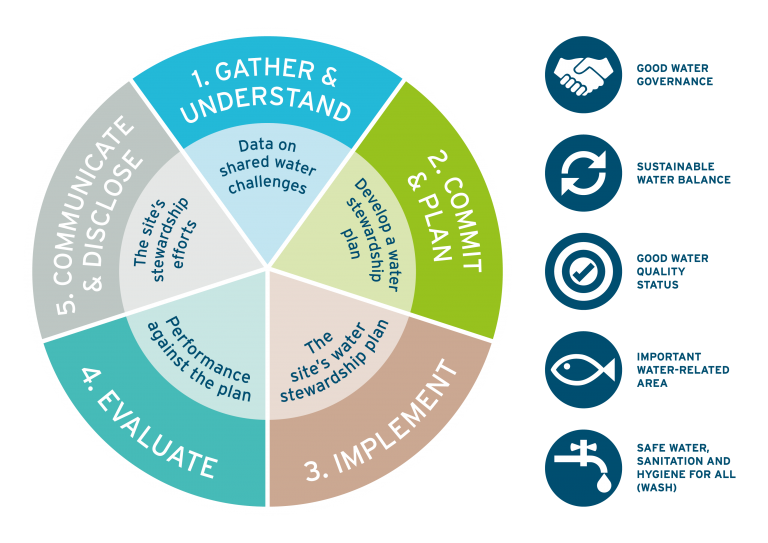 AWS is a global membership collaboration that comprises of businesses, non-governmental organizations, and the public sector. Its members contribute to the sustainability of local water-resources through their adoption and promotion of a universal framework for the sustainable use of water – the International Water Stewardship Standard, or AWS Standard – that drives, recognizes and rewards good water stewardship performance.