The citizens of Ottawa enjoyed excellent drinking water quality in 2012, according to the 2012 Municipal Drinking Water Systems Summary Report, released by the City on April 1. The report is an annual publication that must be circulated to all members of City Council under Ontario's Safe Drinking Water Act.
The report includes a detailed review of each of the city's drinking water systems' performances in 2012. Issues reviewed include drinking water quality, demand, and quality monitoring, in addition to sustaining a focus on regulatory compliance. Ministry of the Environment inspection reports are also included.
The City of Ottawa has seven drinking water systems, six of which received a perfect 100 per cent review. The seventh system, in rural Greely, received a rating of 96.8 per cent, with its only docked marks coming from two instances of exceeded daily flow rates, which do not affect drinking water quality.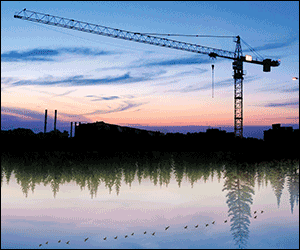 The city's local politicians were more than happy with the results. "The summary report makes it clear–Ottawa residents enjoy the highest quality water," said Councillor Maria McRae, chair of the City's Environment Committee, in a release. "City staff perform over 130,000 tests annually on our drinking water. We are dedicated to providing our residents with the safest drinking water in the world."
"Ottawa's drinking water is exceptional," added Ottawa Mayor Jim Watson. "Ensuring the quality and safety of our city's drinking water is a responsibility that everyone at the City of Ottawa takes seriously."