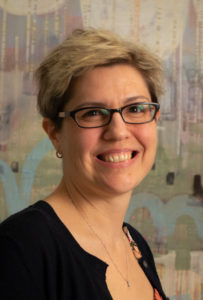 The City of Guelph has welcomed Jennifer Rose as the new general manager of Environmental Services.
Rose will oversee the Environmental Services department which includes the city's water, wastewater, and solid waste divisions. These integrated divisions deliver frontline services to residents and businesses in Guelph, delivering safe drinking water and providing innovative and efficient wastewater treatment and waste collection services.
"I'm excited to work for the city as Guelph is well-known for its focus on the environment," said Rose. "I look forward to the opportunity to contribute to the success of the city, working with the community to achieve environmental goals. The City of Guelph has a stellar team and I'm honoured to become part of this great city."
Rose joined the City of Guelph with 15 years' experience in the municipal sector, most recently as director of Environmental Services for the City of Vaughan. Previously Rose was the wastewater infrastructure management program manager for the Region of Peel.
Rose holds a Master of Arts from the University of Toronto, a Bachelor of Arts and a Bachelor of Science from Brock University, and a certificate in organizational development from Queen's University. Rose is also on the Board of Directors for the Ontario Public Works Association (OPWA).
Rose is set to take over from Peter Busatto who has retired after 35 years with the city.
"We were looking for someone who could step into the role as Peter enters his well-earned retirement and Jennifer is the perfect fit both with respect to her leadership commitment and understanding of the work of the City's Environmental Services teams," said Scott Stewart, deputy chief administrative officer (CAO) of infrastructure, development, and enterprise for the City of Guelph. "Rose is committed to finding better ways to deliver services and creating a great place to work—she will make an excellent addition to our leadership team."
"We've got a big couple of years coming up in Environmental Services with multiple master plan updates starting and rolling out our multi-residential waste collection," Stewart added. "Jennifer will help guide us through this work ensuring continuity of service, and will bring a new perspective as well."