The City of Guelph, Ontario has determined that it will need to dip into reserve funds and scale back on planned projects to cover the costs of this past winter's frozen pipes emergency. The final cost of the damage was $625,000, which includes $545,000 in expenses and $80,000 of lost revenue from those instructed to run water as a preventative measure and from leaks and water main breaks.
The city has applied to the Province's Disaster Relief Assistance Program, but the application was unsuccessful.
"We're disappointed. We believe the severe winter impacts on both the City's and customers' pipes met the requirement for emergency provincial assistance," said Peter Busatto, Water Services plant manager. "Thankfully, we have strong financial planning in place for our water and wastewater utilities so the bottom-line impact isn't as big as it might have been. We have Council–approved contingency funds that can partially offset emergency-related costs like this."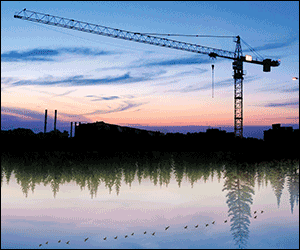 "We're now looking ahead to the coming winter and what proactive steps can reasonably be taken to prevent frozen pipes," said Busatto. "The weather is out of our hands but we can take steps to prevent pipes from freezing and be ready to respond if pipes do freeze. We'll bring a new policy forward for Council's consideration in November that explains our updated prevention programs, clarifies roles and responsibilities, and defines the level of support our customers can expect."
In a letter to the City, Minister Ted McMeekin explained the Ministry of Municipal Affairs and Housing's decision was based on the conclusions that estimated costs are within the City's ability to manage and infrastructure damage due to severe cold weather does not qualify as an unexpected natural disaster.
"We expect and plan for some underground pipe damage due to cold weather every year—that's just the nature of the business and in a typical year we get less than 10 cases of frozen pipes," said Busatto. "We didn't expect what we saw this year. The impact may not be as visible as that of a tornado or ice storm, but the damage caused to underground infrastructure because of a record-breaking cold snap was unprecedented for Guelph and other cities across Ontario."
In February, the city tied a 116-year record with a temperature of -28.9 C. The frigid temperature matched a record set back on Feb. 13, 1899. With 376 homes or businesses affected, this winter's frozen pipe emergency was the largest since 1993 when almost 400 customers were affected. In 2014, 85 customers were affected by frozen pipes.
Costs of the frozen pipe emergency include the frozen water assistance program, temporary line hoses, specialized equipment rentals, contracted plumbing support, labour, and billing adjustments for those instructed by the City to run water taps.