The Canadian Institute of Plumbing & Heating (CIPH) is celebrating Earth Day with the launch of its new consumer-facing website, Because Water Matters. The site will house a series of videos, facts and figures, and other materials designed to inform and educate Canadians about the crucial role plumbing plays in water conservation.
"Most Canadians know what changes they need to make to be more water efficient in the home, " said Ralph Suppa, president and general manager of CIPH in a recent press release, "but our survey uncovered a gap between principle and practice. At CIPH, we surmise several reasons for this trend: in the case of high-efficiency plumbing products such as showerheads and toilets, there's often a misconception that the sustainable choice has performance tradeoffs. Another misconception lies in the public underestimating the amount of water than can be saved by efficient plumbing products. Most simple plumbing changes can literally save tens of thousands of litres each year."
"Our goal is to shatter misconceptions and bridge the gap between principle and practice when it comes to sustainable water use in Canada," adds Suppa.  "Water has always been of paramount importance to our members and through Because Water Matters, we can share their passion for all things plumbing with Canadians and make a real difference for the environment."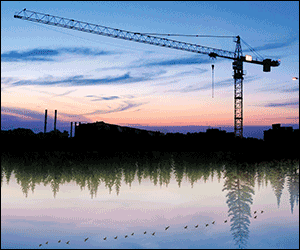 The first video, developed for Earth Week, can be viewed here.