Canadian water charity WaterCan announced its renewed and expanded partnership with the federal government through the Canadian International Development Agency (CIDA) last week. The five-year program, valued at $6.9 million dollars, will support school-based integrated water supply, sanitation and hygiene education programming. The East Africa School WASH Program will directly benefit approximately 128,600 students, teachers and staff at 183 primary schools in Ethiopia, Kenya, and Uganda. Additionally it will strengthen the capacity of WaterCan's African partner organizations to plan and carry out high quality water and sanitation programming.
"Over the past two-and-a-half decades, WaterCan's partnership with CIDA has permitted us to take effective action to transform the lives of children, women, and men in some of the most impoverished regions of the world," said George Yap, WaterCan's executive director, in a release. "In the past five years alone WaterCan initiatives co-funded by CIDA have reached over 65,000 people."
"This significant scaling-up of CIDA's investments in WaterCan's vital work comes as we celebrate our organization's 25th anniversary. We are thrilled that through this strong and long-standing partnership we are able to provide more children, especially girls, with the opportunity to learn in safe and healthy school environments."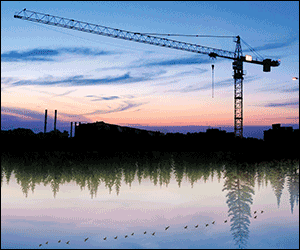 The Government of Canada through CIDA will contribute up to $5,187,061 or 75 per cent of the total budget of $6,916,082, with the remaining balance of up to $1,729,020 to be provided through WaterCan's fundraising efforts.
In October 2012, Water Canada's editor, Kerry Freek, will join a team of Canadians in the Kilimanjaro Climb for Life, a fundraising effort to support WaterCan's continued work in East Africa. Learn more about how support the campaign here.
Photo: Peter Bregg/WaterCan. At Osir Village, in rural western Kenya, hundreds of families benefit from access to a new community well. This new water source has also inspired further community-driven development initiatives that will continue to improve the livelihoods of residents for years to come. 
RELATED: Water for Life: An Interview with Peter Bregg