The District of North Cowichan, B.C. has received an environmental assessment (EA) certificate for its proposal to install and operate a groundwater supply for the Town of Chemainus during the fall, winter and spring to address seasonal turbidity problems with the existing surface water supply.
Environment Minister Barry Penner and Community Development Minister Kevin Krueger made the decision to grant the EA certificate after considering a review led by B.C.'s Environmental Assessment Office (EAO).
The proposed project includes two groundwater production wells, each with a capacity of approximately 75 litres per second, a pump station, approximately four kilometres of new water main and a 4.54 million litre concrete reservoir.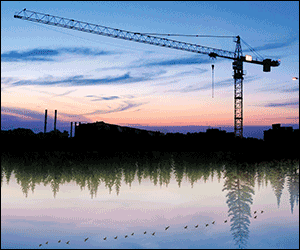 The EAO Assessment Report concluded the project is not likely to have significant adverse effects, based on the mitigation measures and commitments included as conditions of the EA certificate. Before the project can proceed, the proponent will still need to obtain the necessary provincial licences and other approvals-the federal government's decision is still pending.
The provincial EA certificate contains 33 commitments the proponent must implement throughout various stages of the project. Key commitments include the following:
The project will only operate between October 15 and June 15 each year to avoid impacts to the Chemainus River and fish and fish habitat during the summer months.
Implementation of an aquifer monitoring program prior to construction and for three years after the start of proposed project operations.
Annual evaluation of monitoring results and reporting to regulatory agencies and First Nations.
Implementation of a sediment and erosion control plan and a spill prevention and response plan during project construction.
Retention of an independent environmental monitor to oversee the construction phase of the proposed project.
A vegetation management plan to minimize impacts to existing vegetation.
The EAO invited participation by First Nations, and the Halalt First Nation actively participated in the review process. The Province is satisfied the Crown's duties to consult First Nations have been discharged, but John MacKay, North Cowichan's director of engineering and operations, has said "They haven't supported it and still have concerns about the project."
"We still will continue to work with them and the monitoring we are required to do actually suggests installing a couple of extra wells on Halalt Territory within the reserve there," MacKay said.
Capital costs are estimated at $5.7 million. The construction phase is estimated to take until March 2010 and will provide an average of 10 full-time jobs during the construction period.  Construction employment income resulting from the proposed project would provide one-time provincial income tax revenue of approximately $276,000.