Canadian researchers have guest edited a section of the technical journal Groundwater®, published by the National Ground Water Association (NGWA). The articles were published in a special section within the January–February 2019 issue of Groundwater, focused on integrated hydrological modeling.
Typically, saturated groundwater flow, unsaturated near-surface flow, and streamflow were simulated independently from each other by separate computer programs. However, four research papers and two notes on methods in this special section show the advances that have been made and future areas for research and development with integrated models representing the hydrological processes.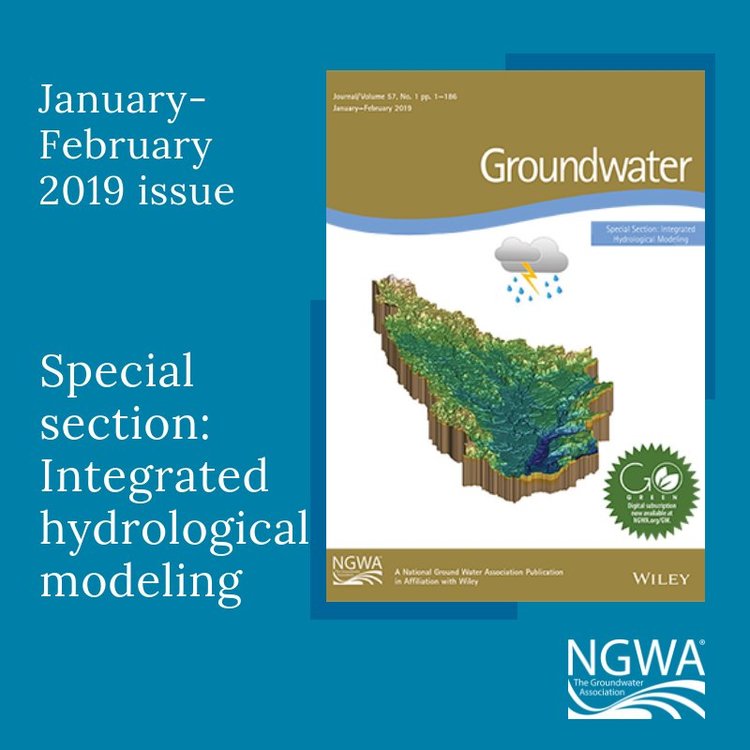 Within the section, there is a research paper on a coupled surface-subsurface hydrological model that includes winter processes to assess the impact of climate change. Another paper details a coupled surface-subsurface model for multiple flood events.
The section was assembled with the aid of guest editors, Dr. Edward A. Sudicky of the University of Waterloo and Dr. Steven J. Berg, P.Geo. from Aquanty Inc., a science and technology firm in Waterloo, Ontario.
"Guest editors Sudicky and Berg have been leaders in the field of integrated hydrological modeling. They collected four research papers and two methods notes in this special section to illustrate the state of the art as well as the challenges of this integrated approach to modeling," said Dr. Henk Haitjema, editor-in-chief, Groundwater. "I hope that this special section will inspire young researches to further develop integrated hydrological modeling and bring it to maturity."
Since 1963, Groundwater has published a dynamic mix of papers on topics focused on groundwater such as flow and well hydraulics, hydrogeochemistry and contaminant hydrogeology, application of geophysics, management and policy, and the history of hydrology.