The work of Canadian consulting engineering firms was celebrated online as twenty projects were recognized for excellence during the 2021 Canadian Consulting Engineering (CCE) Awards virtual celebration.
"These awards showcase incredible projects and accomplishments by consulting engineering firms across Canada" said John Gamble, president and CEO of the Association of Consulting Engineering Companies (ACEC). "They demonstrate how ACEC members use ingenuity and innovation to connect communities, grow the economy, and improve safety and sustainability. The impacts and benefits of their work are long-lasting, often immeasurable, and deserve to be celebrated."
Some of the award winners are highlighted below.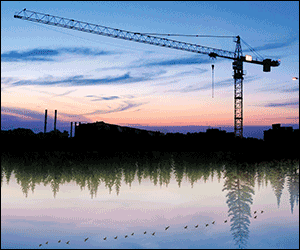 WSP: Lowering the regional groundwater table in Nutashkuan
Due to its location on the edge of the Gulf of St. Lawrence and its low elevation in relation to sea level, the Innu community of Nutashkuan has been experiencing flooding problems in its homes in the spring for several years. WSP was called upon following the spring 2017 floods to quickly develop a solution to protect the community, resulting in a controlled groundwater drawdown project.
"Using global expertise to present a local solution, our team was successful in helping the Innu Nation of Nutashkuan generate a cost effective, creative approach to prevent future flooding in the community," said Marie-Claude Dumas, president and CEO of WSP Canada. "Thank you to our local partners for working with us to accomplish this innovative approach to flood resilience."
Stantec: Capital Regional District Wastewater Treatment
When the Capital Regional District (CRD) embarked on an ambitious effort to plan, construct, and commission a new 108 mega litre per day tertiary treatment facility to serve the Core Area communities of Greater Victoria, Stantec was engaged to provide technical services and act as the Owner's Engineer. Collaborating with the CRD team to deliver nine major capital projects under the program—the largest in CRD history—Stantec developed innovative solutions and used a hybrid procurement model, completing construction in record time of only 4 years and with cost savings of $425 million.
"It was a pleasure to collaborate with CRD on this challenging project demonstrating CRD's commitment to environmental stewardship," said Reno Fiorante, senior vice president of Stantec. "As part of an integrated team, Stantec delivered the project on time and budget. The new tertiary treatment and residuals treatment facilities will serve the Greater Victoria communities for many years to come."
CIMA+: Drainage Master Plan for the Whapmagoostui Cree First Nation
On the Nunavik border and the Hudson Bay, the Whapmagoostui Cree First Nation is facing a stormwater management issue related to climate change. The Cree Nation Government wanted to implement a solution that would generate local economic benefits. CIMA+ developed a bold drainage master plan and coordinated the complex logistics of this major project carried out by the Cree Nation in this northern region.
"This award of excellence is a recognition of the successful partnership between Whapmagoostui Cree First Nation, the Cree Nation Government and CIMA+," said Yves Durand, senior director of northern engineering at CIMA+. "CIMA+'s approach is to put people at the center of engineering. This award recognizes this commitment to the Cree community of Whapmagoostui."